We've all experienced the power of music and the effect it can have on our emotions. It can bring back memories of a certain time or event, emphasize a feeling, set the tone for a scene in a movie and even in our daily lives.
Join Premium
So, it only makes sense that we wedding photographers use music to help our clients relive moments from their wedding day even during the first presentation of their final images. When your images are placed in the right storytelling sequence and timed to an appropriate song, a slideshow can make your images more powerful, helping to create raving clients.
The Challenge
The primary challenge in slideshow creation used to be the significant hurdle of time; choosing the images and the song; adding the appropriate transitions; timing the images; exporting to a video format, and lastly, uploading to a video hosting service. It generally took a minimum of one hour, but if you're you're a perfectionist, that time easily doubled.
Within our business, we previously used Showit Web for slideshow creation but stopped because it was based on Flash (and wouldn't display on Apple devices). However, we recently started exploring the idea of re-introducing slideshows in our client delivery process and tried out the newly redesigned Animoto. So far, it's working really well.
Here at Lin & Jirsa, we've got the process down to 20 minutes, and with this new inclusion of slideshows we've noticed a significant uptick in client satisfaction. Not only are blog entries that include slideshows shared more and receive more traffic, but they also get better, more ecstatic reactions in new client meetings, and in the email responses from our couples.  I would go as far as to say that a slideshow plays a critical part in creating raving clients.
The 5-Step Workflow
Given our aforementioned success with slideshows, we encourage you to incorporate them into your service package, regardless of what you use to create them. That said, our experience with Animoto has been so favorable that we are comfortable recommending them as a solid option, as it is what we choose for ourselves.
Laid out in five steps below is the slideshow workflow we've created to quickly make and incorporate them on the client delivery side, and to leave clients in awe of your capabilities.
Step 1: Filter (8-10 Minutes)
Select images that narrate the story of the wedding day. Make sure you include images of decor details such as floral arrangements, food, and lighting, in order to highlight the vendors involved. This slideshow will be shared by the clients, their family & friends, and the vendor team, so it is important to credit and showcase everyone's efforts. This process should take you roughly 8-10 minutes since you are by this time familiar with your work and know which images will leave a lasting impression.
Step 2: Style (under 1 minute)
Choose a slideshow template that best suits your artistic style. These templates may differentiate Animoto from other processes you may have used before, giving you quick & easy hassle-free frameworks with which to create an amazing finished product. We suggest keeping it traditional by choosing the 'Documentary' or 'Classic' style, but as artistic license dictates, it's entirely up to you.
Step 3: Customize (3-5 minutes)
Once a template has been selected, customize the slide transitions, text additions, and branding. Animoto's process is simple to follow and has thought through quick solutions to build the perfect slideshow catered to your specific needs. After you have made the necessary adjustments, you can drag and drop files onto the site and reorganize them to create a cohesive timeline of the wedding day.
One of the more unique features at your disposal is the ability to 'highlight' images, a feature which allows users to showcase their stand-out imagery for a longer duration during the slideshow. This process will take you roughly around 3-5 minutes.
Step 4: Soundtrack (5-7 minutes)
Tying together the images with a song that fits the mood and personality of the couple is what will sell the slideshow and result in more shares on social media. You want to pick songs that fit the theme of the wedding, so if their day was filled with intimate emotional moments, you probably don't want to pick an EDM track. We usually like to go through this step right before producing the final video so that we understand the flow of the images and can choose a song that embraces the feeling and enhances the viewer's experience.
If it is Animoto you choose, you should be aware they have their own database of themed songs that you can select from. You can, of course, upload your song of choice, but beware of copyright and royalty fees that you may incur based on licensed music.
Spend 5-7 minutes finding the perfect song to match the flow of your images, and as you search, create lists of good songs so that you can speed up the process for future slideshows.
Step 5: Produce (3-5 minutes)
The final step is to produce your video, edit any last textual information necessary for the final product, and select your desired resolution. If using Animoto, your production capabilities are such that you can export with ease to YouTube, Vimeo, Facebook, & Twitter. This export process takes anywhere from 2-5 minutes (depending on the length of your video) and is the perfect way to create a shareable link for clients & vendors!
And just like that, in 5 simple steps, your slideshow is complete! The result is a polished, stylistic, customized video made with efficiency and your own creative vision. Give it a try and let us know your thoughts.
Discount
As Animoto is a service we choose to incorporate and one with which we've enjoyed much time saving and success, we've worked with them to secure a discount on Animoto Professional for the SLR Lounge community. To access, please click here.
Example
Here's an example of one of our recent slideshows: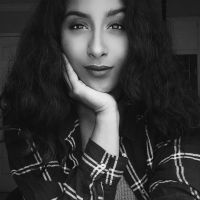 Shivani Reddy
Shivani wants to live in a world where laughter is the cure to pretty much everything. Since she can't claim "Serial Bingewatcher" as an occupation, she'll settle for wedding/portrait photographer at Lin and Jirsa & marketing coordinator here at SLR Lounge. For those rare moments when you won't find a camera in her hand, she will be dancing, eating a donut, or most likely watching Seinfeld. Follow her on Instagram:
@shivalry_inc