Time is money, especially in the photography industry. The more time you spend on a job, and on your business in general, the less you're making per hour. So any company that can save you time, will hopefully save you money, right? Then you'll have more cash to spend on new gear at B&H Photo.
I was able to chat with a few companies that save your photography business time, here at WPPI. Which would you use?
Cloud Spot
Are you spending hours prepping your images to send to clients, exporting, uploading them to a sharing site, configuring your gallery, adding watermarks, drafting emails, sending separate folders of images to vendors, archiving and backing up your photos? Guess what? Cloud Spot can do all of that for you in a couple of clicks. The wedding photography team behind Cloud Spot, Lin and Jirsa, have literally shaved thousands of hours off their workflow with this app designed specifically to solve all the issues they were having with using different services and software for all those tasks, and combined them in to one. Now they want to share it with you. I dare you to check it out at cloudspot.io
Design Aglow
Since 2006, Design Aglow has been the premier online resource for information and products created for the success of professional portrait and wedding photographers. They provide templates for everything from studio marketing materials, greeting cards, albums, packaging, marketing and blog writing planners, etc. Basically anything that needs to be designed for your studio, you will find at Design Aglow.
As someone used to provide custom graphic design for businesses, I can attest to the fact that these will literally save you hours of time and thousands of dollars. One of the biggest selling points for the marketing materials, especially, is that all the copy is written for you and you can just update it for your studio. The designs are all pretty timeless, so you don't have to worry about your marketing materials going out of style. Plus, I can tell they're strategically designed to make your images the focal point. You just plug your images in and you're done.
The only downside I see to using something like this, is that you run the risk of a studio in your same market using the same templates, which isn't really going to set your brand apart, but if you're just starting out, I think these are so great. Plus, as I mentioned previously, your images are the star for most of these designs, so your unique style will still shine through.
Mylio
I sat in on a demo at the Mylio booth today and I was totally blown away. I need this software. In fact, I've needed it since I started using a digital camera in 2003. What is Mylio? It's a photo organization app that can organize and sync your photos across multiple devices. Phone, computer, tablet, hard drives, wherever you have photos stored. You can add them to a catalog, organize them in ways I've only dreamed about, and pull them up from any one of your devices any time.
This app is for anyone who takes pictures, but I see it being especially valuable for pros. How many times have you been put off updating your portfolio because you didn't want to bother with plugging in all your external drives and combing through all your photos to find the best. Or having to open multiple Lightroom catalogs to find what you're looking for to send to a vendor or client from 3 years ago who wants to order more prints? I'll be testing out this software soon, so stay tuned for a full review.
Basic Invite

I used to offer custom wedding invitation design and, although stationery is one of my favorite things to design, it is very time consuming and not profitable at all. Especially when competing with websites like Mint or Tiny Prints. Basic Invite is a similar site, but they allow complete customization of their templates directly online. Instead of just offering a few color choices for each design, they allow you to pick any color, and you can change the color of the different elements of the design, too.
So, what does this mean for your business? How can they save you time? You could customize the invites for them and mark them up, or join their partner program and simply refer your brides to the Basic Invite website so they can create their own invites. That's a win, win: saving you time and making you money.
Wedding As Art
When I got married, I wanted to hire a certain wedding photographer, but we were on an extremely tight budget and it just didn't work out. I had to hire someone who wasn't really on my favorites list. In the end it worked out ok, but I don't love my wedding photos. It's a big regret of mine. Now, as a photographer, I run into couples all the time in the same situation.
Wedding as Art offers to fix that problem for many couples. It's basically a wedding registry for photographers that, in the end, helps you book more clients and make more profit, while helping couples receive photography products like albums and prints, as gifts from their friends and family. What a great idea!
So, which of these services would save your business the most time? These are all fairly affordable services. I say go for it!
—
Shout out to B&H Photo for sponsoring us at WPPI this year who made coverage of the show possible.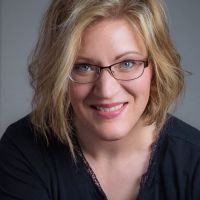 Tanya Goodall Smith
Tanya is the owner of WorkStory Branding Photography in Spokane, WA. Businesses hire her to create story-telling content that sells their high end products and services. She also teachings photographers her unique business model for making serious money as a corporate and personal branding photographer. Find her at
workstoryphotography.com
and
workstoryeducation.com