Purchasing My First Prime
When I first started photography, I read every article I could find on Prime vs Zoom lenses. I wanted to invest in better lenses to improve my images, but I didn't know if I wanted the versatility of a zoom lens or the quality of a prime lens. Fast forward to today and now 95% of my images come from prime lenses.
Helps Me Visualize My Shot
The three primes I use most often are the 35mm, 50mm, and 85mm lens. Because I use those three focal lengths so frequently, I know exactly how each lens compresses a scene, and how the final image will look. Before when I was shooting with a 24-70mm, I would stand in a general area and zoom into my composition with no real thought to focal length or lens compression. Now, I mentally compose a scene and pick which focal length I want to shoot with before I even look through my viewfinder. For me, it's just easier to pick a specific focal length and shoot, it's as if a lack of focal length options allows me to focus my creativity and composition.
Taught me the Artistic Component of Aperture
One of the best things about prime lenses is their wide apertures. Prime lenses help me keep my aperture in mind and that helps me discern how much depth I want to show in my image. Shooting with a shallow depth of field gives me more composition options. I'm able to separate my subject from the foreground and/or background, which is especially helpful when you're shooting in an area that doesn't have the most photogenic background.
Slows me Down
One thing I noticed when I shifted over to shooting a majority of my images with primes is that I took a lot less photos, but I was taking a lot more quality photos. Before when I went out on a typical engagement shoot, I would come back with 1000 images and deliver about 100, now I shoot about 300 and deliver 100.
When I was shooting with the 24-70 I felt like I had to shoot my shot, and then get all the focal lengths in between. So I would shoot a portrait at 50mm, zoom out to 24mm and shoot, and then zoom in to 70mm and shoot. This may work for some photographers, but it wasn't working for me, and it was clogging up my workflow. Now I take the time to carefully compose my shots (which sometimes require a bit of walking), and shoot the shot I visualized in my mind. This helps me focus on capturing quality images and it keeps my workflow light and efficient.
Conclusion
This article isn't about how primes are better than zooms, it's simply about how committing to prime lenses have made me a better photographer. I've learned so much about photography and have developed my photography style by using prime lenses. I encourage everyone to try only using a prime once in a while because you'd be surprised at the images you get when you limit yourself to one (or a few) focal lengths.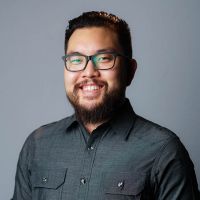 Joseph Cha
I'm a photographer and cinematographer based in Southern California. When I don't have a camera in my face I enjoy going to the movies and dissecting the story telling and visual aesthetics.