Welcome to Time Out with Tanya, where I've put my fast paced graphic design career on hold in favor of adventures in motherhood. I'm capturing every moment on camera and you can come along, if you'd like. Sign up for my weekly email here so you'll never miss a Time Out.
Courtney Slazinik, founder of Click It Up a Notch, got her first DSLR camera four years ago, after her husband accidentally broke their point-and-shoot 10 minutes before their baby was born. Oops! She subsequently became obsessed with photography and hasn't put her camera down since.
In her new ebook, The Unexpected Everyday, Courtney encourages photography enthusiasts to learn to take control of their photography by shooting in manual mode and offers a series of prompts for improving the photos they take of their kids, one click at a time. Set up as a 30 day challenge, it not only helps you document your kids, but will improve your photography skills along the way. Each day you are given a tip or skill to focus on, as well as a prompt to document your everyday lives.
[Rewind: 'VICES' BY JAMIE JOHNSON EXPLORES MAGICAL INNOCENCE OF YOUTH]
Priced at just $22, I think The Unexpected Everyday is a steal. I've taken entire college level photography courses that weren't even this comprehensive, but this is much more casual and easy to understand than a text book. It's just enough technical information to get you started on each subject, then you go from there and learn by doing. That's the best way to learn how to be a better photographer anyway.
The 30 days of tips and shooting prompts are what really give this book it's value. Have you ever been in a photography rut? All your photos look the same? Not sure how to improve or branch out from the same old tricks? The tips and prompts in The Unexpected Everyday will get you there. Here's an example:
Tip 15: Dramatic Light, covers some technical information about dramatic lighting and then offers the following prompt: "Use the light from an iPad, open refrigerator, candles, a single lamp, or window to illuminate your subject and help you create an image with dramatic light."
The tips cover a wide range of topics in the categories of technique, lighting, and composition. Basically, everything you need to become a top notch photographer. The layout is clean, fresh and easy to read, and features, gorgeous example photos of the author's own family. I highly recommend it to any beginner or pro who wants unique prompts and tips for documenting the everyday lives of their children.
Courtney will be speaking at Click Away, a photography retreat by Clickin' Moms, in September, and I'll be there. You can, too! Courtney graciously provided her coupon code so you can save $40 on Click Away. Just use COURTNEYCA at checkout.
I can't wait to meet her and all the other knowledgable and inspiring instructors. Which reminds me, I need to book by flight and hotel ASAP… If you'll be at Click Away, too, will you please connect with me? Follow me on Twitter or shoot me an email at tanya(at)slrlounge.com.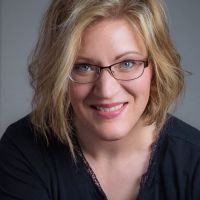 Tanya Goodall Smith
Tanya is the owner of WorkStory Branding Photography in Spokane, WA. Businesses hire her to create story-telling content that sells their high end products and services. She also teachings photographers her unique business model for making serious money as a corporate and personal branding photographer. Find her at
workstoryphotography.com
and
workstoryeducation.com