CIPA (Camera and Imaging Products Association) figure releases are always an interesting time because day-to-day we mutter and joust about where the market is heading and what it's doing but the CIPA figures give us something a bit more tangible to base those assessments off of – even if not presenting the whole picture.
Essentially what we have at this point is a look at camera shipments from January through October this year which they have put against the backdrop of the years preceding. If you spend a few moments looking over the charts and numbers what you'll see is that it's been a strange year.
From what we gather, the divided ILC market is also divided in performance when it comes to units moved. Where October traditionally is a bullish month for camera sales and with that comes the shipments, that didn't seem to happen this year, and the numbers have remained relatively flat throughout. It warrants saying though, that there was n overall YoY increase of 11%. The sentiment on that, however, is that could be attributed to the resumed and upped production of the Kumamoto factory.
In any case, it's the breakdown of that that's really interesting. Of what was shipped, mirrorless had a gain of 12% versus the 22% decline of DSLRs, and when considered in conjunction with the DSLR discounts this year and Canon and Nikon publicly vowing to take mirrorless seriously, it suggests DSLRs –while still selling– are having issues with sitting inventory. We also see mirrorless growing to having about a 30% marketshare of ILCs, with the majority going to Asia.
Does this signal the end of DSLRs? No, not quite. Not yet.But it's not hard to see it's not that far off, and the market just has to catch up. The breakdown also goes into where the value per unit lies, and with mirrorless it has been growing, which again, would explain why everyone and their mother now is embracing it.
But circling back around to the overall market growth of 11% is important. If we accept some of that 'growth' was due to the sensor factory, that means there really hasn't been that much growth and it's flatter in reality. Then, if we consider mirrorless' marketshare and where that growth is mostly (Asia), we can understand then that the way forward is to grow the market on a whole (via mirrorless), which means getting cameras into the hands of those who aren't serious pros or serious enthusiasts, but hobbyists.
If I could speculate, I would put money on their being market growth for companies like Fujifilm, Sony, and Leica, and perhaps even Olympus as they seem to be the ones addressing that market with mirrorless – they're the ones that are squeezing a camera model in every available space in case a customer somewhere is hiding. And it seems to be working. Have you seen Fuji's stock lately? A healthy 8% up against a general market decline of 14%. That's pretty sweet.
Source: CIPA, Canon News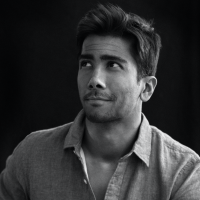 Kishore Sawh
A photographer and writer based in Miami, he can often be found at dog parks, and airports in London and Toronto. He is also a tremendous fan of flossing and the happiest guy around when the company's good.