We offer a rather wide breadth of Photoshop coverage on SLRL, because Photoshop is a photo resource like no other, and is so capable and complex that even the more experienced Photoshop users can do with a little help, or suggestion for a higher level of use.
When I'm asked, and it's often, what one could do to improve their Photoshop usage, whether it be in technique, efficiency etcetera, the first thing I will tell them typically, is to get a Wacom tablet. It is, without question, the best way I know of to entirely change how you use Photoshop, and change your Photoshop output. There really is no substitute for this.
One of the next things I mention, is to make shortcuts so familiar they become second nature; simply an extension of your mind, and triggered via muscle memory. Now, shortcuts will speed up a workflow and your mental space, but Photoshop's use and ability is so vast, you'll never remember them all. Enter Cheetyr: a web resource that aims to solve this.
Cheetyr, is a web resource that is essentially, a searchable database of almost every Photoshop shortcut in existence. Broken down into intuitive headings (tools, changing view, selecting & moving, images and layers, opacity, and general), any Cheetyr user can quickly scroll through the entire library of shortcuts, or use the search function that works quite well to reduce the options and highlighting applicable ones to your query.
Thoughts
The interface is super clean, and easy to navigate. Like the interface, the actual resource is very focused and minimalistic, and it's actually a developing project which is continually added to.
The price for this simplification is that it may leave you wanting more. When I use Cheetyr, I have it open in a new tab or window which means it's open for a lot of my time. Having to use it so often makes you want more from it, and I would like to see simple additions like the ability to create a shortlist of favorites, and actually for them to develop a database for Lightroom. Currently Cheetyr also has lists for shortcuts for Illustrator, CSS, Git, and Vim. Check it out here.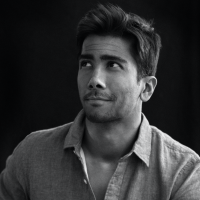 Kishore Sawh
A photographer and writer based in Miami, he can often be found at dog parks, and airports in London and Toronto. He is also a tremendous fan of flossing and the happiest guy around when the company's good.