With WPPI fast approaching it's time to take a closer look at which incredible artists and photographers to pay attention to this time around. We've rounded up some of our favorite speakers for you to check out whether it be a platform class, panel, or photo walk! Take a look through some of the talented folks speaking this year and register now to see them in person!
Come kick off WPPI and meet your fellow SLR Lounge community members! All SLR Lounge Members (Free/Premium) are invited to come to hang out, network, and get to know your incredible Educational Ambassadors!
When: Monday, 2/24
Where: Eyecandy Sound Lounge @ Mandalay Bay
Time: 9:30PM


WPPI Platform Classes are designed to be an immersive learning experience between professionals and attendees. Ranging from a myriad of photography related topics such as lighting, business, marketing, and posing, there is bound to be something for each attendee. See which of your favorite photographers is speaking this year and save the date for their session!
Kick Your Client Experience in the A$$!
Speakers: Jason & Joanne Marino
When: 2/25,  11:00 AM – 1:00 PM
"Mercedes-Benz. BMW. Jaguar. Alfa Romeo. What do all of these brands have in common? Sure, they sell cars, but more importantly, they sell a lifestyle. Their client experience is what breeds that lifestyle, and Jason and JoAnne are going to help you do the same with your business. Join them as they walk you through how they created a client experience that has led to six-figure annual revenue, year over year, in small-town Arizona. They'll show you everything from how they greet clients and how they help them make artwork and album selections to the music they play in their studio and the customized seasonal scents they have piped into the air. It all plays a part in giving a world-class client experience, and Jason and JoAnne are going to help you attain that as well."
Drone Photography/Videography Tips, Tricks and Techniques
Speaker: Ryan Longnecker
When: 2/25,  4:00 PM – 5:30 PM
"Ryan will show the operation, tips and best practices of drone photography and videography. He will also look at creative ways to have an edge in any field of creative work using drones. Lastly, he'll visit how you can use drones to find ways to return to the fun aspects of photography and experimentation."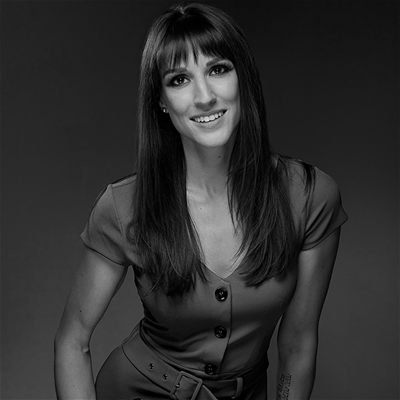 Done is Better than Perfect
Speaker: Vanessa Joy
When: 2/26,  4:00 PM – 5:30 PM
"Discover the secrets to success and paths to failure. Learn how to use powerful steps to take control of your business future without excuses. The pursuit of perfection can be the road to stagnation, but you'll learn how to make it the springboard to your motivation. You'll discover: How to realize your value and start charging for it.; How to squeeze the poison out of your business; Ways to fuel your productivity when you lack motivation; How to start taking ownership of your future with 5 Steps to Success."
The Art of Indian Weddings: Booking with Confidence, Shooting for Art and Delivering Products Clients Love
Speaker: Charmi Patel-Peña
When: 2/26,  6:00 PM – 7:30 PM
"Finding success in any cultural niche requires education and experience. The niche market of Indian weddings can be lucrative, alluring and very misunderstood. Learn how to impress clients with your genuine knowledge of their culture and values. Shoot what's important to them but also what brings you artistic satisfaction and delivers products they will treasure for years — and makes you money."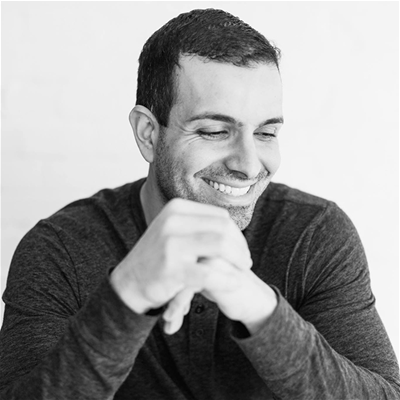 5 Actionable Steps to Being a Better Photographer and Business Person
Speaker: Pye Jirsa
When: 2/26,  6:00 PM – 7:30 PM
"Pye Jirsa will teach 5 steps and frameworks for photographers to implement in their businesses in 2020. Regardless of your portrait specialty, learn how to increase your marketing reach, book more clients, deliver a better final product that creates raving clients, and more. There is no reason why 2020 can't be YOUR career-defining year."
Storytelling by Light
Speaker: Meg Loeks
When: 2/26,  6:00 PM – 7:30 PM
"Join Meg as she discusses how to maintain a cohesive style in every type of light. From high noon to golden hour to off-camera flash, she will walk you through ways of manipulating light anytime, anywhere to match your personal voice. In addition, discover ways to strengthen storytelling by use of light, color, lens choice and much more. By careful observation of your frame, learn how to strategically guide the viewer through it."
Client Expectations: Condition Them, Exceed Them, Repeat
Speaker: Kesha Lambert
When: 2/27,  8:30 AM – 10:00 AM
"Exceeding client expectations is the key to lasting and successful client relationships. Client trust, an integral part of the creative process, can make the difference between an experience that leaves that. This course will explore best practices and systems that can be implemented to condition and exceed client expectations."
Beyond Weddings: A Guide to Shooting Wedding Fashion
Speaker: Hiram Trillo
When: 2/27,  8:30 AM – 10:00 AM
"Hiram is an international wedding photographer based out of Fort Worth, Texas. In his career, he has won multiple international awards including WPPI's Grand Award in photojournalism as well as 1st and 2nd in wedding photojournalism earning him Master of Photography from WPPI, which also garnered him the honor of becoming a print competition judge for WPPI. He was selected as one of Rangefinders 30 Rising stars of wedding photography in 2013 and one of Junebug Weddings 50 Best of Best, Brandsmash's Top 100 photographers in the US, Top twenty wedding photographers in Texas, Top 100 wedding photographers in the US. He sets himself apart by capturing moments and not being afraid of getting close to get the emotion. His editorial and fashion work has been published in magazines worldwide and has worked with many international designers."
The Three Pillars of a Successful Photography Business
Speaker: Dave Moss
When: 2/27,  8:00 AM – 10:00 AM
"Over the last year, Dave has sent out a questionnaire to over 180 photographers from around the world (and counting). These 20 questions are designed to help him narrow down what makes a photography business successful and what makes photographers perform well in their businesses. With over 3,600 answers, Dave has discovered three main pillars that hold up a successful photography business. Dave focuses on these three pillars and backs them up with answers from some of the most successful photographers across the globe."
Five Creative Lighting Setups… Screw It, We're Doing It Live
Speaker: Trevor Dayley
When: 2/27,  8:30 AM – 10:00 AM
"Back for his fifth year as a popular speaker at WPPI, Trevor's fast-paced and fun class will show you in a live interactive format how using lighting can make any location fabulous. Like years prior, this class promises to be engaging, enjoyable and full of information. No matter what skill level you feel you are at with your flash, this class will provide some takeaways that you can use during your next photoshoot. Watch live as Trevor builds a number of images inside the room and talks through his creative process and lighting setups."
Women in Photography Panel
Speakers: Charmi Patel-Peña, Amber Baird, and Kiamarie Stone.
When: 2/26,  8:30 AM – 10:00 AM
Open to Conference Platform Pass Holders
"Women have been part of the photography world since the late 1890's and have always faced unique challenges. During this panel discussion, we'll talk with 4 photographers who will share stories about their photographic journeys and how gender has impacted their careers. Join us for this unique and informative panel."
Clone Yourself: How to Get More Done in Less Time
Speakers: Susan Stripling, Jared M. Gant, Charmi Patel-Peña, Dave Shay and Ben Hartley
When: 2/25,  8:30 AM – 10:00 AM
"This expert panel of photographers will teach you how to help you identify specific skills in automation and client management systems that they use to maximize efficiency. Attendees will learn each panel member's strengths and suggestions for how to increase the client experience, the business bottom line and the photographer's free time all at once. Everyone wins when creative photographers develop efficient business systems."
Join award-winning photographers as they give you a sneak peek into their creative process during a photo walk on the Las Vegas strip. Learn techniques, tips, and secrets on how to create extraordinary images in less than ideal circumstances. There are 18 limited spots for Photo Walks so make sure you sign up before they fill up.
Diverse Couples Portraits in Eight Minutes
Host: Nicole Chan
When: 2/24,  10:00 AM – 12:00 PM
"Learn to create a diverse array of couples portraits in eight minutes. On a wedding day, it's so easy to ask a couple, "Hey, sneak out with me for eight minutes!" They (and the wedding coordinators) are always so blown away by how Nicole can get a ton of photos in a short amount of time using both natural and fast/lightweight artificial light. The secret sauce is mental preparation and quick thinking on your feet."
Bad Light Can Be Good Light
Host: Jason Vinson
When: 2/24,  12:30 PM – 2:30 PM
"Photographers tend to love cloudy days and hate the harsh light of midday sun. But when you know how to use it, hard light can be your best friend. In this walk, you will explore the possibilities of hard light and how to make it your best friend."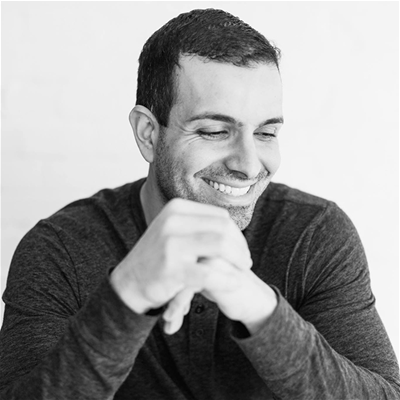 Incredible Wedding Portraits in Average Locations | Finding & Creating Great Portraits Anywhere
Host: Pye Jirsa
When: 2/25,  10:00 AM – 12:00 PM
"As wedding and portrait photographers, we can't always shoot during golden hour and in ideal locations. On this Photo Walk, our focus will be on creating incredible images while simply walking around the hotel. We are going to work on seeing and modifying light with flash (Profoto) and modifiers (MagMod). All the while we'll be working on our ability to pose and direct our way into wonderful wonderful portraits anywhere."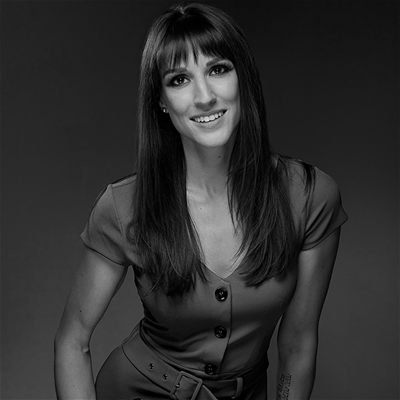 Hips, Hands and Heads
Host: Vanessa Joy
When: 2/25,  2:00 PM – 4:00 PM
"The difference between good and great posing is all in the details. Whether you photograph men, women or couples together, knowing how to make everyone look their best is 110% your job as a photographer. Join Vanessa as she goes through the finer points of posing, focusing on the details that make a difference. You'll learn: posing pitfalls to avoid; perfecting common poses that you already do; and lens choices that make a difference."
The Art of Creating Dramatic Wedding and Lifestyle Portraits
Host: Sean LeBlanc
When: 2/27,  10:00 AM – 12:00 PM
"Join internationally acclaimed, award-winning photographer and past WPPI speaker Sean for a behind-the-scenes look at how to create masterful, bold and creative wedding and lifestyle portraits. Sean will share his workflow to create bold, dramatic photographs from initial inspiration to the final touches in post-production. Learn how to work with both natural light and off-camera flash, find killer compositions, elicit natural-looking moments from your clients and breathe life into your photographs in post-production. If you have struggled with pushing your creativity to the next level and how to properly capture your portrait vision, then this class is for you. Sean will not only present the concepts in a succinct, easy-to-follow format but also offer a hands-on live demonstration on a Photo Walk."
When you aren't busy attending a platform class or a photo walk, make sure you check out the exhibitor booths where ambassadors and professional photographers from all over the world will be holding lectures, demos, and Q&As. On the exhibition floor, you can catch some of our favorites brands from Magmod and Profoto to Canon, Adorama, Peak Design, and so many more – see the full list here.  SLR Lounge Ambassadors will be hitting the tradeshow floor to offer their special tips & techniques!
Don't miss out and register now for WPPI 2020 –  one of the largest wedding & portrait conferences of the year and these incredible opportunities to learn alongside some of the most talented photographers in the industry.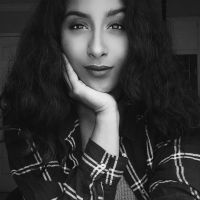 Shivani Reddy
Shivani wants to live in a world where laughter is the cure to pretty much everything. Since she can't claim "Serial Bingewatcher" as an occupation, she'll settle for wedding/portrait photographer at Lin and Jirsa & marketing coordinator here at SLR Lounge. For those rare moments when you won't find a camera in her hand, she will be dancing, eating a donut, or most likely watching Seinfeld. Follow her on Instagram:
@shivalry_inc