Welcome to Time Out with Tanya, where I've put my fast paced graphic design career on hold in favor of adventures in motherhood. I'm capturing every moment on camera and you can come along, if you'd like. Sign up for my weekly email here so you'll never miss a Time Out.
The sound of gentle waves crashing on the Jamaican shoreline fills my senses. The fresh scent of ocean air wafts by on a gentle breeze as I take a deep breath in, hold it… and exhale. "You are people who know how to show up!" our communications director bellows. "You are people who change the world!" she continues. "You are Humanitarians!"
Emotions I can't even verbalize filled my heart, then and now, as I think back on my recent humanitarian aide trip to Negril Jamaica. I traveled there as a photographer, with a team of volunteers for an organization I've been working with for the last three years, Great Shape!, Inc. They provide dental care, vision care and literacy education during three volunteer run projects every year. And in over 20 years they have never taken a professional photographer with them.
This year, communications director for Great Shape!, Inc, Lucinda Kay, who happens to be a friend and someone I do business with occasionally here in Spokane, asked if I would go to Jamaica for their annual Super Kids literacy project and 1000 Smiles dental project to photo document the whole process.
At first I said no. It would mean being gone from my family, including three very young children, and my business for 10 days. It would mean working for free and putting off other business for several weeks. It would mean getting an updated passport, hiring someone to watch my kids day and night, convincing my husband it's a good idea, getting my house in order and packing, not just for me but for my kids. It would mean coordinating schedules for them and arranging rides and rearranging the seats and car seats in my mini-van (doesn't sound like a big deal, but believe me, it's a pain).
It would mean renting additional photography gear and lugging all that gear with me (which included in a nutshell, a Canon 5D Mark III body, Canon 6D body, Canon 24-70mm f/2.8L II lens and Canon 100mm macro lens plus two speedlites and a bag full of accessories, including extra batteries, chargers and memory cards) on several planes with long layovers and constantly being paranoid something would happen to the gear (or me). By some miracle I had absolutely zero gear malfunctions and no muggings. Not even a failed memory card.
It meant sharing a room at a Beaches Resort, thanks to the Sandals Foundation (including unlimited food provided, I might add) with two complete strangers. It meant buying and wearing a bathing suit, something this saggy baggy mother of three who loves dessert, hasn't done in years…
It would mean stepping outside my comfort zone on so many levels. Fear is a powerful stumbling block…
But fear of missing out on an amazing journey and opportunity is an even stronger motivator for me. Not to mention my desire to help those in need and a chance to rekindle my love affair with photography, by having the freedom to simply create for a cause I believe in. So I changed my mind and made it happen.
If you're in somewhat of a rut with your photography, or you feel blessed to be healthy and lucky enough to do what you love for a living, I highly recommend you find a cause to support. It doesn't even have to be in another country, but if you find one that's very far outside your comfort zone, your "normal", I guarantee it will change you.
I have returned home with more gratitude in my heart for my incredible life, for my beautiful healthy children (even the poopy diapers!) and my hard working husband who provides for all our needs.
I have returned a little more relaxed, patient, kind and joyful with a fresh perspective about my life in general. I'm trying to keep in mind that there are very few circumstances truly getting worked up over. Spilled milk isn't one of them. Oh, I need to tattoo that on my forehead…
I'm grateful for my American public school education. Although many feel it is flawed, it far exceeds what is provided for the majority of children in the world. Being able to read is a blessing! One we take for granted far too often, I'm afraid.
The literacy rate in Jamaica is very low, and in a nation where tourism is the primary industry, that means unemployment is high and inevitable for those who don't learn to read and write.
Oh, how thankful I am for my teeth and for good dental care, in spite of the large price tag we pay. At least it's available. I learned there is only 1 dentist for every 100,000 people in Jamaica and dental care education isn't prevalent. Most people plan on losing all their teeth by middle age. Great Shape!, Inc. is helping to change that and I felt an enormous amount of pride and satisfaction knowing I was there helping, too.
My images will be used on the Great Shape! Inc. website, promotional materials and hopefully in some fundraising efforts. It's been one of the most fulfilling projects I've worked on in a long time. When I ran through a quick sneak peek of the images I had captured of the Super Kids project with Lucinda, she cried tears of joy, and that, my friends, is so very rewarding as an artist.
I have a few special people to thank for making this trip possible. My babysitter, Tyeanna, and husband for holding down the fort and keeping my kids alive. Great Shape! Inc, of course, and Lumoid, for loaning me a Canon 6D and 100mm macro lens to take as my back up gear. KiDDS Dental, Cio Soler and my Aunt Dalayn donated some cash to help with expenses. You are all AWESOME! Thank you!
For tips on how to use your photography skills for good, I'll be writing a few follow up articles with specifics about finding the right charity, how to give without being taken advantage of and specific photography techniques I've used while working with non-profit organizations. Please subscribe to my series, Time Out with Tanya, so you won't miss out! And, if you didn't catch the interview about me by Hanssie, you can find out more about my crazy life by clicking here.
CREDITS: Photographs by Tanya Smith are copyrighted and have been used with permission for SLR Lounge. Do not copy, modify or re-post this article or images without express permission from SLR Lounge and the artist.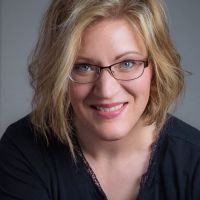 Tanya Goodall Smith
Tanya is the owner of WorkStory Branding Photography in Spokane, WA. Businesses hire her to create story-telling content that sells their high end products and services. She also teachings photographers her unique business model for making serious money as a corporate and personal branding photographer. Find her at
workstoryphotography.com
and
workstoryeducation.com