DJI has built a reputation for continuously innovating the visual storytelling process. Their drive to do so has resulted in the creation of unique tools that have empowered cinematographers at every level of the industry.
Everyone from the high-end professional to the ambitious hobbyist can find a use for their products and, at CES 2018, their options have increased. The Osmo Mobile 2 and Ronin-S are the newest members of the DJI family and they look poised to create some buzz this coming week. Let's find out why.
DJI Senior Product Manager
"With the introduction of these two stabilizers, DJI now offers gimbal technology to help unlock the creative storyteller in everyone no matter what camera they're using,

Osmo Mobile 2 offers the best in smartphone stabilization at an affordable price, and Ronin-S brings the quality of DJI's professional gimbal technology to a new form factor that is perfect for run-and-gun filming using your favorite DSLR or mirrorless camera system."
Osmo Mobile 2
Price & Availability
$129
Exclusively on Apple.com on January 23, 2018
On DJI.com in early February 2018
DJI Authorized Retailers in late February 2018
Key Improvement: Battery Life
A major drawback of any new technology is often the battery life. Whether it is mirrorless cameras or smartphones, it takes time for new tech to use power efficiently. The Osmo Mobile 2 has addressed this issue in a significant fashion.
A more powerful built-in battery system lets you film for up to 15 hours, over three times longer than the original Osmo Mobile's battery. The new USB port enables phone charging during use and serves as a power bank for charging other electronics while on the go.
You can find full details on the Osmo Mobile 2 here.
Ronin-S
Price & Availability
Price to be announced prior to availability
Second Quarter of 2018
Ronin-S is DJI's first single-handed stabilizer for DSLR and mirrorless camera systems. Available in two frame sizes for either camera type, DJI's powerful three-axis gimbal technology delivers smooth, shake-free video and crisp photos, adding a cinematic and professional look to your work.
DJI has entered the single-handled stabilizer game with their legions of gimbal users in mind. Knowing that the most popular, and most expensive, gear comes with a bit of bulk, they've built a powerful tool that can support heavy lens and body combinations.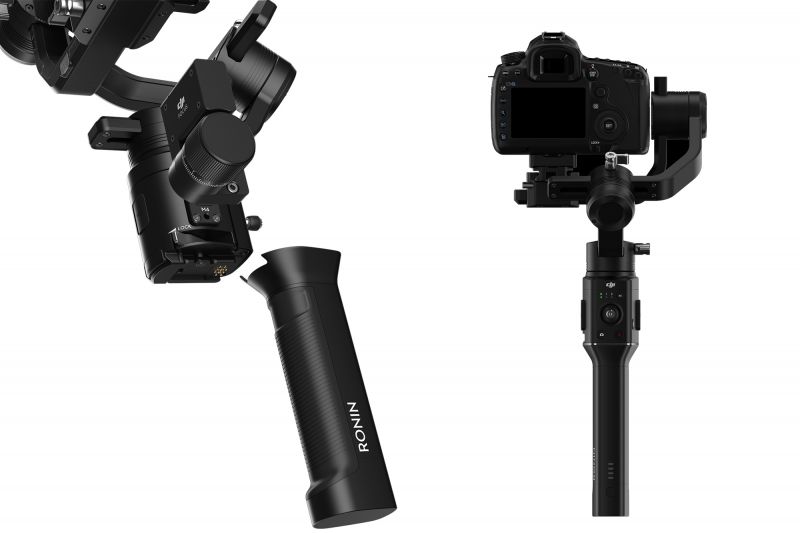 Some Key Features: Viewable Display & Hot-swapping
Many of the popular one-handed gimbals have found themselves into gear bags because of their performance and price, but some of them have omitted key design considerations, such as the ability to view the screen while mounted. Your footage may be stable but, you won't know if you're in focus or if you've even got the shot until after the moment is over. DJI now joins the manufacturers which offer peace of mind that you nailed the shot with this entry.
You can find full details of the upcoming Ronin-S here.
With announcements like these, 2018 is off to a good start. Let's hope this is just the first of many new toys we can play with this year.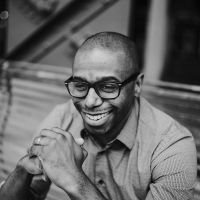 Wendell Weithers
Wendell is based in Atlanta where he shoots events, portraits, and food photography. He also supports his wife Andrea as she runs their cake design business, Sweet Details. Instagram:
Wendellwphoto