Jeremy Cowart's name may or may not be familiar to you. If it is, there's fighting chance it's due to his celebrity work with the likes of people like Britney Spears. Or, perhaps you may be less impressed with that, and more taken with Cowart's charitable work through his Help-Portrait project; a campaign that aims straight for the heart of the photographer to draw out something meaningful to show altruism is present in this somewhat superficial field of our choosing. And he's at it again.
Where Help Portrait aimed to be a sort of grass-roots movement to get you giving your time and work instead of 'taking' pictures, the new venture is perhaps a bit more grandiose. It's called The Purpose Hotel, and it aims to create a temporary destination dwelling where everything is of some communal and societal significance. Essentially, your life inside the building helps to improve the lives of others outside of it.
Everything inside the hotel will benefit great causes around the globe; from the fast WiFi that will help fund those fighting human trafficking, to the soaps and shampoos made by women who've suffered and survived at the feet of addiction, violence, and extreme poverty, and each room fee helps to sponsor the matriculation of a child in need.
Of course, Cowart is a creative, and photography will also be integral to the design of the hotels themselves; the hallways will be lined with art and photography that highlight humanitarian projects around the world. In addition, there will be shared workspaces for creatives, and the conference rooms will host events like the Help Portrait event and more. And when you check out your receipt won't simply list the various sundries and expenses, but highlight where your spending has help impact the world.
The project is currently being funded on Kickstarter, and is doing well, with the first hotel planned for Nashville, Tennessee, with others planned for Miami, LA, NYC, London, Mumbai, Dubai, and more. As it is being funded on Kickstarter you can contribute at a level that suits you, and as a co-founder your image will be found in the first hotel, and every other Purpose Hotel that's built, though the involvement with the cause is, of course, it's own reward.
Jeremy is a friend of SLR Lounge, and you can see his interview with Pye from a few years back below, but check out Purpose Hotel's Kickstarter for more info about this novel and meaningful project.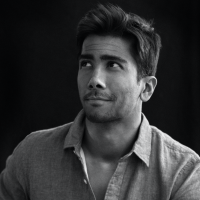 Kishore Sawh
A photographer and writer based in Miami, he can often be found at dog parks, and airports in London and Toronto. He is also a tremendous fan of flossing and the happiest guy around when the company's good.