Founded by married couple Megan and Rob Kennedy, Rogue Heart Media creates dynamic wedding videography and photography for couples all over the world who are a little more adventurous than most. I met Meg at a wedding photography workshop in Spokane a couple years ago and it's been interesting to watch their business flourish. I was so curios to pick their brains about what it's like to work with your spouse because honestly, I love my husband, but I'm not sure how well we would do as business partners…
Get a feel for Megan and Rob's work by watching the following engagement video, filmed at Schweitzer Mountain Resort, then scroll down and read my interview with this incredible couple for insights on how they manage to make their business and marriage "a dream come true."
Paige & Erik's Engagement Video at Schweitzer from Rogue Heart Media on Vimeo.
What got you started in videography/photography? Was it before or after you were a couple?
Megan: I've been enamored with video since I was a pre-teen, and interested in photography for only a few years less than that… Knowing what I wanted to "be" when I "grew up," meant I looked for opportunities in the field very early, and actually began freelancing in broadcast video production when I was 15. After a bit of schooling, I knew I wanted to focus in on nonfiction storytelling, and for the past 12 years I've enjoyed shooting, producing, and editing everything from :30 PSA campaigns to feature-length documentaries. Video is such a dynamic field it is hard to get bored, but I will admit I've enjoyed the creative challenge of picking up photography more seriously these last few years thanks to Rob's encouragement and his vision for our business together.
Rob: Before meeting Megan I never saw how photography or videography could be a career path for me, it has always been just a hobby. I had edited videos for church, and since I partake in a lot of outdoor activities like climbing, snowboarding, and mountaineering, that gave me a lot of footage to edit from various trips. But until 2011, for me, it had just always been for personal enjoyment.
How did you meet?
Megan: …The way so many couples do these days, we actually met online! We soon found out our paths SHOULD have crossed off the web, due to mutual friends and interests, but it had just never happened. Which is fitting for us, as the timing was perfect.
Is there any special meaning to the name of your company? What is your specialty?
Rob: When Megan and I met, we were both a couple of years recovered from our last big pet projects. As our relationship was developing, we felt ready to tackle an ambitious project together, and we were actually in the process of developing a travel blog. After weeks of deliberation in trying to come up with an adventurous name with a splash of dichotomy, we came up with the name Rogue Heart. A few weeks later, Megan was approached to film a friend's wedding, which changed our world. We always thought filming weddings would be difficult and that everyone would be stressed out. We soon found that weddings were indeed difficult to capture well, but don't have to be as stressful as they are made out to be. Being storytellers, we found it was truly fulfilling to be there to capture one of the most beautiful days of a couple's life together. So, starting in January 2011, Rogue Heart became a Wedding Videography business. In late 2011, we added photography into the mix, and in 2014 we are going to shake it up even more as we develop our commercial media services.

What are your plans and goals for the future of your company?
Rob: Starting in 2014, Rogue Heart Media is going to have two distinct entities. We will continue with our present brand creating wedding photography, videography, and portraiture. However, after the first of the year we will be launching a commercial brand focusing on video production, commercial photography, and web design. We've been laying the groundwork, assembling a strong team, and we're getting pretty excited.
Megan: We love the dynamic of being a Husband & Wife team, and we continue to push each other in new ways. But it has really strengthened our business to look out for other partnerships with fellow entrepreneurs, so we can serve our clients in new ways and have a bigger network. Even something simple like, if Rob is shooting a wedding video in one part of the state, and I'm 200 miles away shooting photography, knowing who we trust to call and assist as necessary. We hope as we grow that we'll be able to balance between the two brands, so that we aren't as tied to the feast or famine nature of the wedding industry. In our region, there is a heavy summer season, and only a sprinkling of weddings through winter and spring. Plus, I've learned for myself personally that diversity of work keeps my love for the medium strong. So hopefully video work and photography will continue to be fulfilling for decades to come.
How long did you "practice" before starting to charge for your services? How did you know you were ready?
Rob: We actually charged a small amount for even our first wedding video, because we had the benefit of Megan coming from a production background that gave us a lot of credibility. After a summer of shooting wedding videos, I quickly deduced that Megan was strong enough to compete with many of the photographers we saw in our market (and that there is currently more demand in the wedding industry in our area for photography than for video). So I started trying to convince Megan to try out wedding photography.
Megan: It was during that first season that we were also planning our own wedding. It so happened that the wedding venue we had booked was extremely interested in trading a discount for our event in exchange for discounted photography for their own daughter's wedding two weeks after ours. I did my best to sway them towards my comfort zone of videography, but they wouldn't budge. Knowing it was my first wedding, we all agreed on the trade, and I haven't looked back. It was a mental switch, and I just loved the dynamic of photographing the event, directing for the artful portraits, and capturing this incredible time in a way that the bride and groom were totally excited about.
Rob: Honestly, looking back I can say we started before we felt 'ready'. I still have our first website saved, and one of our first business cards is in the desk drawer, both of which are pretty embarrassing. It is a good reminder of just how far we have come. Starting out we really just trusted in the people around us, who saw our work and were so encouraging. In the last three years we can honestly say we haven't had anyone who wasn't happy with our product, and most are absolutely thrilled.
How did you decide to quit your day job and focus on Rogue Heart Media full time?
Rob: Two weeks after we got our business license in 2011, I quit my day job. We maintain a pretty modest standard of living, had a fair bit in savings, and Megan had a strong income so it made sense for me to go all-in early on. Things took a quick turn this spring, when Megan was pressured with a non-compete agreement from her employer, which she wasn't willing to sign. Rogue Heart had grown pretty drastically in those first two years, so I felt it was time to go for it.
Megan: Rob was ready and eager to pull the trigger, whereas I was a little more nervous about losing the security of a salaried income. I can honestly say that reading a lot of Seth Godin in those days helped a lot. Anyone weighing the decision of taking the plunge into investing in themselves should read The Icarus Deception: How High Will You Fly?. Jumping in with both feet has made life so much more enjoyable, as straddling two careers is exhausting! We still maintain a breakneck pace with Rogue Heart, but we know in building the business and investing in ourselves, we are creating a life that gives us the flexibility and freedom to grow even faster in our skills and toward our dream projects.
Do each of you perform separate rolls within the company or do you both do everything?
Rob: We each certainly have our own skill sets. This is not my first business, and I have a background in management so a lot of the admin duties fall on my plate. Megan is the artist, she has the eye, and with her background as a producer and director her ability to work with people in portraiture is unmatched by any photographer I've ever worked with. Megan does spell better than I do, so she also manages most of our social media, except for The Twitter which is my outlet because you don't have to spell on there anyway! I am a problem solver, so tech support duties and research and development fall on me. The list goes on and on. We play to our strengths, and do our best to support one another.
Megan: I've never been much of a gear head. I like learning to use equipment and see gear as tools to accomplish projects and achieve images with, but I don't get a lot of joy out of shopping for one piece versus another, nor do I die in anticipation of the next upgrade. I love shooting, I love working with people, and I love editing photo collections and telling stories through editing video. I also have a lot of strong opinions in business and marketing, which tends to be where Rob and I butt heads the most! But luckily we are both fairly collaborative.
Would you say working with your spouse has been a challenge or is it really awesome (or somewhere in between)? Tell me about it.
Meg: Keeping the married and professional lives separate is an everyday challenge for us, especially since the business is older than our marriage. Early on it felt like being business partners was easier than remembering to take time for just being in the roles of husband and wife. Having date nights that don't include work talk or business planning is something we are slowly improving at, but the truth is we find our work very fulfilling. We ENJOY working together, and though there may be differences of opinion or different paces/comfort levels as we grow, dealing with those differences is good practice for the marital disagreements as well. Neither should ever be below the belt or overly emotional. Whether it is personal or business, we try our best to stick to kind and clear communication, and giving each other our patience and the benefit of the doubt.
Rob: I wouldn't say it's somewhere in between a challenge or awesome, I would say it is equally placed at both extremes. We are in a creative industry; Meg and I are both creative and have ideas for how we should develop our business and brand. We don't always agree, but even with the 'creative differences', at the end of the day we are both pretty amazed that we get to live out a dream.
What advice would you offer to couples who want to work together?
Meg: I would say always shoot for the win-win, not the win-lose. If you disagree on a way to move forward, brainstorm alternative ideas or compromise until you both feel comfortable with the solution. If you have extremely different work habits or organizational approaches, don't pull a muscle trying to change your spouse. Instead, delegate roles if one of you is more passionate about the issue, or create nearby but separate workspaces so you both have a bit of your own ownership. Keep it fun, be each other's cheerleader, but hold each other accountable, because if you are building a business together, just as in marriage, what we each do individually reflects on us both. But above all, take the necessary time away from your business to keep your marriage rooted in the love, the attention to home and family, and the extracurricular interests that brought you together in the first place. It will keep your partnership in your marriage AND in your business stronger to do so.
What gear do you use? Which pieces are essential, favorites, can't live without…
Meg: Again, I am no gear head, but I can say my favorites for making my job easier start with the comfort and utility of my KATA backpack and BlackRapid Elle Strap. I can go anywhere with those two, and my Nikon D700! My go-to lenses are the Nikon 24-70mm f/2.8, Nikon 50mm f/1.4, Tamron 90mm f/2.8, and Nikon 70-200mm f/2.8. I love our Paul C. Buff Einstein E640s for portraiture, and I use our Nikon SB-900 Speedlight for event coverage and some portraiture in addition to reflectors and softboxes. For video, I am a traditionalist and enjoy using our Sony EX1 for it's built-in ND filters, Sony XLR inputs for audio, and general versatility. We shoot a lot of video on our DSLRs now, but there are certain uses that I still find the camcorder better suited for. Having a variety of stabilizers (slide, monopod, etc) is also essential in video.
Rob: Another development for video, we've gone away from using wireless mics because of frequent interference at some of our local venues, and are now using the Roland R-05 Studio WAVE/MP3 Recorder and syncing our audio in post. For 2014 I'm most excited about the development of our postproduction. We'll be getting the new Mac Pro when it comes out, and the jump to thunderbolt and having a little more processing power is going to help speed up our workflow.
Anything else you want to share?
Meg: As a husband and wife team, business is very personal, and especially if you work from home you can begin to feel a little one-dimensional. Networking with other professionals (including those you compete with in your industry) is an incredibly important component to fueling your professional development, and creating a sense of business community for yourself. It also allows you to look for advice and share experiences outside of your twosome, which can unify and help keep things in perspective! Working with your spouse can be incredibly rewarding and allow you to build a lifestyle that supports your larger goals of life! But it is certainly a balancing act…so good luck!
Anyone else out there working as business partners with your spouse? What challenges do you encounter? What are the benefits? Please share.
CREDITS: All images and interview excerpts have been provided by the artists. Photographs by Rogue Heart Media are copyrighted and have been used with permission for SLR Lounge. Photos of Rob and Megan by Conner Allen Photography. Do not copy, modify or re-post this article or images without express permission from SLR Lounge and the artists.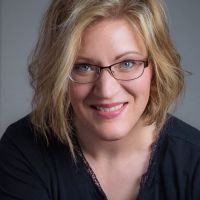 Tanya Goodall Smith
Tanya is the owner of WorkStory Branding Photography in Spokane, WA. Businesses hire her to create story-telling content that sells their high end products and services. She also teachings photographers her unique business model for making serious money as a corporate and personal branding photographer. Find her at
workstoryphotography.com
and
workstoryeducation.com