In the Adobe dominated mix of photographic editing apps, only one other really gets the attention of the discerning, and that's Capture One Pro. Now in its eighth edition, it is really aiming to pluck many of the hard and professional users part of the dominating Adobe ecosystem; offering more abilities to clone and heal, more powerful layers and object removal among others, a subscription based model option, and migration tools to help Lightroom users on the fence, fall on the Phase One side. And many of them are.
As far as RAW photo editors go, Capture One Pro is arguably the best, and this new 8.2 update brings some notable upgrades, particularly in color correction. Available as a free update for those already with the software, version 8.2 adds support for even more cameras and lenses, higher resolution previews (from 2800 px to 5120px – taking advantage of 5k monitors), and 'dynamic locations.' However, is it the new 3-way color balancing tool used to enhance color grading that is the main talking point.
Essentially, this is a customizable tool that allows for a different way to adjust shadows, mid-tones, highlights, and to make global color adjustment. The approach is to give an alternative to adjusting with curves and levels, and Phase One has said that this version of the software allows for overall better color adjustment and brightness preservation.
The new 'Dynamic locations' feature lets the user specify a particular set of criteria which would then allow for images to be processed and sorted based on that criteria. The purpose appears to be keeping organization streamlined, and thus making it also a time saving tool within a professional workflow.
Here is a list of the newly supported cameras and lenses.
Camera
File and tether support for Nikon D5500
Tether support for Nikon D750
File support for Olympus OM-D E-M5 II
File support for Fujifilm X-A2
File support for Panasonic GF7
File support for Sony NEX- VG900E
Improved color for Canon EOS 7D mk II
Removed tethered support for Nikon D200
Lens
Zeiss Distagon T* 3.5/18mm ZF.2
Zeiss Distagon T* 2.8/21mm ZF.2
Zeiss Distagon T* 2.8/15mm ZF.2
Zeiss Distagon T* 2/28mm ZF.2
Zeiss Distagon T* 3.5/18mm ZF.2
Zeiss Distagon T* 3.5/18mm ZF.2
Zeiss Distagon T* 2.8/25mm ZF.2
Zeiss Distagon T* 2/25mm ZF.2
Zeiss Distagon T* 2.8/25mm ZF.2
Nikon COOLPIX P340
Nikon AF-S DX Zoom-NIKKOR 18–70mm f/3.5–4.5G IF-ED
Sigma 8–16mm F4.5–5.6 DC HSM (Canon EF)
You can get your copy or subscription to Capture One Pro 8.2 here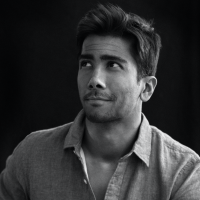 Kishore Sawh
A photographer and writer based in Miami, he can often be found at dog parks, and airports in London and Toronto. He is also a tremendous fan of flossing and the happiest guy around when the company's good.