As pretty much any long time Fujifilm shooter can and will attest, finding raw processors that can render and develop those files well can be a challenge, but one Capture One has taken up.
Furthering that support the latest update to Capture One (11.0.1) received support for the Fujifilm X-E3, along with support for a number of 2 Olympus lenses, and 6 Leica lenses, and with the usual bug fixes and minor alterations.
Capture One has supported Fujifilm cameras for quite some time, and in March of 2017 with the arrival of Capture One 10.1 brought improved X-Trans file support and tools including the LCC, Chromatic Aberration Analysis, and Purple Fringing suppression tools offer a better way edit or handle Fujifilm X-Trans raw files. The software from then supported X-Trans files via OpenCL and Fuji Compressed RAW format files.
11.0.1 Lens Support:
Olympus M.Zuiko Digital ED 17mm f/1.2 PRO
• Olympus M.Zuiko Digital ED 45mm f/1.2 PRO
• Leica Elmarit-M 21mm f/2.8 ASPH.
• Leica Summarit-M 35mm f/2.4 ASPH
• Leica Summaron-M 28mm f/5.6
• Leica Elmarit-M 24mm f/2.8 ASPH
• Leica APO-Summicron-M 50mm f/2 ASPH
• Leica Tri-Elmar-M 28-35-50mm f/4 ASPH
As per the bug fixes, for most users the issues were minor but all will be glad to have them fixed. Some notable fixes were:
Inserting camera SD card does not cause importer to open
Empty Naming format field in Import Images causes import to fail silently
Cannot create keyword library from catalog
You can see the full list of updates here, and as usual we encourage those on the current generation of Capture One to keep their software up-to-date.
Please find all the official release notes here, and download the update here.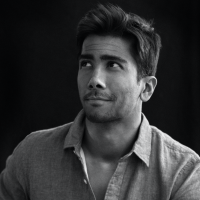 Kishore Sawh
A photographer and writer based in Miami, he can often be found at dog parks, and airports in London and Toronto. He is also a tremendous fan of flossing and the happiest guy around when the company's good.