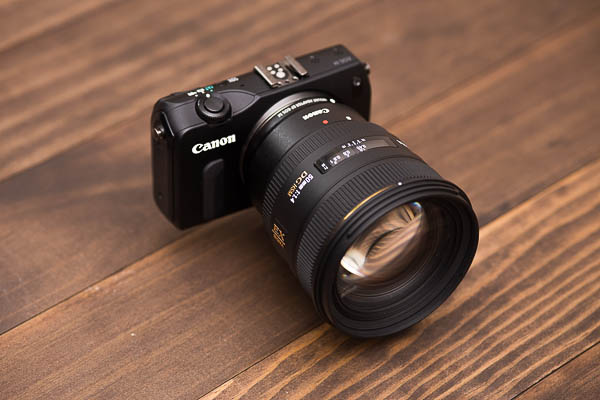 I have talked before about my love for the Canon EOS-M. Simply put, for the money, you really can't get much better quality in terms of stills and video quality. The only downside being AF that is a little on the slow side (but still very usable for most situations).
I just came across a video also with high praise for the EOS-M, in this case as an ENG/Documentary camera for journalists on a budget. This doesn't surprise me one bit. Caleb Pike over at DLSR Video Shooter uses an EOS-M as his b-camera and it looks great.
In this video, produced by the Columbia School of Journalism, is a great example of a use for the EOS-M that I am sure was never intended by Canon, but in which the camera excels.
I love that Duy Linh Tu not only talks about the advantages of the camera itself, but goes into several options for accessories that help complete the transformation of the EOS-M into a budget documentary camera.
The only real problem now is that the EOS-M is virtually gone from online and retail stores. Your only real avenue for procuring one is on the secondary markets via sites like Craigslist or Ebay. Luckily the M is still inexpensive. For under $300, you can get the body and a lens or the body and the EF adapter.
What are your thoughts on this? Did this open your mind to the EOS-M at all, or are you still a skeptic? Leave a comment below and let's discuss.