NEW DATE: Oct 14th to 15th
Early bird discount ($300 off) ends Aug 4th: $1200 ($1500 regular)
register here!
Lin and Jirsa and SLR Lounge are excited to announce a new two-day live Wedding Workshop in partnership with Canon, taught by our very own Pye Jirsa. The workshop is only limited to 16 participants so register here to reserve your place!
the details
This workshop is a 2-day intensive designed to teach you the ins and outs of posing, directing, lighting and special FX techniques. We want you to come away from the course being able to create incredible images for your clients regardless of the scene, situation or time given. We want to help you become the "hero" in your clients eyes. Most of all, we want you to come away with the skills and tools to book more clients, and to sell more wall art to existing clients.
When: October 14 – 15, 2017
Where: Canon Experience Center, 123 Paularino Avenue, Costa Mesa, CA, 92626, & 2 Outdoor Locations here in sunny Southern California
Early Bird Discount: $1200 (Ends August 4th, 2017)
Register here!
 what's included?
Expert instruction and support from Pye Jirsa and Canon Live Learning Team who will help you in both the field and the classroom.
Two hands on styled shoots at two different locations here in Orange County, California
Access to Canon gear loans of your choosing, including L-Series lenses, and Canon EOS-1D X Mark II, EOS 5DS/SR, 5D Mark IV bodies, and EOS 80D.
1-2 Professional Prints of your work from a Canon Professional Inkjet Printer.
What will you gain from this workshop?
This photo workshop offers participants a 2-day immersion into digital photography. Through hands-on learning, lectures and classroom critiques, Pye will help students develop their understanding of:
Choosing and using the right lens for your shoot
Posing techniques in a small studio space
Posing techniques on location
Small lighting to make a big impact
How to transform a non-desirable scene into a picturesque scene
Creative use of lighting and light modifiers
In person sales – how to upsell your clients
The power of the print – how a print has a huge impact on your client
Adobe Lightroom techniques
SKill level
This is a unique workshop for photographers looking to improve their digital photography skills, build their portfolios and have some fun, too! A good understanding of your camera operations including using manual mode, apertures and shutter speed is needed, but all are welcome – Register here! 
Get Hands-on With The Best Canon Gear
You'll not only shoot with the best instructors—you'll shoot with the best gear! Workshop attendees can access a range of Canon "dream gear," including the latest EOS cameras and lenses, with Canon instructors ready to offer their technical and creative assistance every step of the way.
itinerary
Saturday, October 14th: 9AM – 8PM
Classroom lecture
Studio shooting
On-Location shooting
Sunday, October 15th: 10AM – 7PM
Shooting on Location
In-Person Sales
Printing for your clients
Critique and Print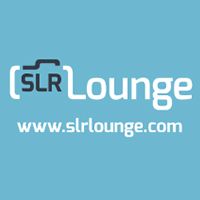 SLR Lounge Official
Articles by SLR Lounge Official are created by multiple authors. They represent official announcements by SLR Lounge.