I've had the tiny and adorable Canon M5 mirrorless camera in my possession for a few weeks now and today I'll give you a little teaser before the full review – a first impressions post.
The M5 sits in a curious place in the Canon M series lineup – it's the fanciest and priciest one, and the only one that includes a built-in EVF, but numerically  it falls between the M3 and the newly released M6, which is basically a stripped-down M5.
Now, Canon has gotten a lot of flack for being a 'day late' and a 'dollar short' to the mirrorless party, but I think the M5 should clear up some of that smack-talking chatter. This is a very capable little camera.
Upon unboxing, the aesthetic and form-factor jumped right out. This thing is cute. It's a baby version of Canon's full frame offerings, physically; it's covered with an attractive, leather-ish texture which feels rubberized and the dials are all aesthetically pleasing black metal with textured sides.
Picking the M5 up, I was pleasantly surprised by it's weight, and the grip felt wonderful in my (small) hand. It's possible someone with larger hands might not feel as comfortable with it, but I found it to be a great fit. It's a solid little camera; nothing about it comes off as cheap, unlike some of Canon's lower-end APS-C models.
It has a built-in electronic viewfinder with a sensor sitting next to it which tells the camera when to use the EVF vs the LCD by noticing when something is covering the eyepiece.
The EVF has 2.36M dots and looks perfect. The LCD display has 1.62M and similarly, there is really no complaint to be had with images displayed being bright and crisp. Speaking of the LCD, it flips out to use for shots above and below eye level without contorting to get a shot, and can be flipped all the way around for one of today's most important types of photography, the selfie. It does not, however flip out to the side.
For the purpose of the review the M5 will be paired with 2 lenses: The 15-45mm f/3.5-6.3 EF-M lens, and the 22mm f/2 EF-M. The 22mm has hardly left the body, except whenever it occurred to me that I should use it in order to have something to say about the kit 14-45mm or I wanted something a little wider or with a little more reach. The 22mm is tack sharp and fast enough to grab low-light shots, particularly in combination with the M5's capable high ISO handling. The other, well, it's a kit lens. It's not awful for what it is, I just have something more fun to play with so I've been fairly disinterested.
To current Canon shooters, the menu and button layouts will feel very familiar and intuitive, bearing a strong similarity to models you may already own – with one caveat that would make the camera feel more "right" in a Nikon shooter's hands – there is a dial on top of the camera for changing settings with your thumb rather than a thumb dial on the back, in addition to a front dial meant to be accessed with your index finger.
The index dial controls the variable in semi-automatic modes (shutter in Tv, aperture in Av) while the rear dial is used for ISO or white balance – toggled by pressing the DIAL FUNC button in the center of the dial. In manual mode, however, the front dial is for shutter and the DIAL FUNC button cycles between aperture, white balance, and ISO for the rear dial. There is yet another dial next to the rear dial dedicated to EV adjustments – an indicator along with the "scene" modes that it's a novice-friendly camera.
All in all, it's been a really fun take-anywhere camera that I was fortunate to get the day before leaving for a vacation. I took it everywhere with me and certainly took a lot more photos than I would have, had I been lugging around a full frame DSLR.
As a Canon shooter, it's nice to have something little that's still "in the family." In some ways I preferred it to my 5D Mark II, though it's not new. I'd be lying if I said I won't be sending it back just a little begrudgingly.
SAMPLES
So, there's a small taste of the Canon M5 experience, much more to come in the full review – coming soon! What are your thoughts on Canon's mirrorless lineup? Are you ready to add one to your kit?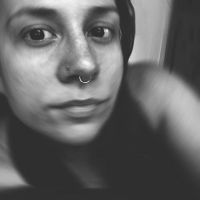 Holly Roa
Seattle based photographer with a side of videography, specializing in work involving animals, but basically a Jill of all trades. Instagram:
@HJRphotos