Not too many hours ago, photographic powerhouse, B&H, made a bold move and released a surprisingly impressive microsite called the Canon Lens Experience. What is it? It's a purely Canon geared microsite that takes the Canon line of lenses and breaks them down into tiers, what genres of photography they're best suited for, and breaks down the actual lenses themselves and their abilities, to give you an idea of which are best suited for you.
What the site really brings to the table, is a brand focused, yet useful and interactive forum to learn about lenses in a somewhat functional capacity, without having the tangible thing in hand. It's something you'd figure to more likely see on a manufacturer's website. Sure there is no substitute for real use, but you're able to 'interact' with the features of the lens and and 'see' from your selection via selection slider and buttons, how the manipulation of focal length, aperture, tilt-shift, IS, and macro affect a given image.
In addition to the direct information about the myriad of Canon lens options, sits a bushel of interviews with some esteemed photographers whose works span the gamut of photographic fields. The interviews are a garnish to the meat of the site, but they offer a discerning user a few different perspectives from real world use.
Canon Lens Experience Photographer Interviews
Yes, it's a Canon and B&H marketing effort, and no qualms are ashamedly made about that. That's understandable however, because it's actually offering up something useful for your attention. It's surprisingly well done, and if you're a Canon shooter, worth a gander. Heck, if you're not a Canon shooter you can still learn a thing or two.
If you are curious about Canon lenses, and would like to learn more, I suggest that you check out our Canon Lens Wars Series, and then head over to B&H to take part in the learning possible with this new Canon Lens Experience.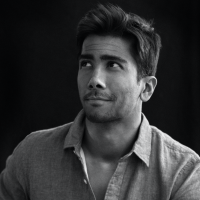 Kishore Sawh
A photographer and writer based in Miami, he can often be found at dog parks, and airports in London and Toronto. He is also a tremendous fan of flossing and the happiest guy around when the company's good.