The big lens news today, and perhaps some of the most exciting news we've heard from Canon (officially) in some time, is the release of new variants of their venerable 70-200 zooms, the Canon EF 70-200mm f/4L IS II USM and Canon EF 70-200mm f/2.8L IS III USM; each of which deserves to be addressed separately.
Canon EF 70-200mm f/2.8L IS III USM
The most desired focal ranges in photography are 24-70 and 70-200, and arguably, Canon has produced some of the finest lenses for DSLRs in either range, with the outgoing Canon EF 70-200mm f/2.8L IS II USM being particularly good.
In fact, the Canon EF 70-200mm f/2.8L IS II USM is often regarded as the best 70-200 lens around. It's extremely sharp, fast to focus, quiet, and manages distortion incredibly well – particularly when considering it arrived 8 years ago. And unlike Nikon's 70-200 2.8 lenses prior to their most recent 70-200 2.8 E, the Canon doesn't suffer from significant focus breathing problems that affect the field of view, and the E version still doesn't seem quite as 'long' as the Canon. So, all in all, Canon's Canon EF 70-200mm f/2.8L IS II set a benchmark against which other 700-200 2.8 lenses would be compared.
Being that is the case, the successor would have to be something of a marvel, and it has arrived in the form of the Canon EF 70-200mm f/2.8L IS III USM. The three Canon versions of this lens span a timeline of 17 years, with the original launching in 2001, version 2 in 2010, and now v3 in 2018.
But where the jump from version 1 to 2 was large, it's not the case this time around. Indeed, even Canon says this is more of a refresh, and the changes are largely cosmetic. The basic optical design and arrangement remains the same, as does the amount of image stabilization, as does durability. What has changed is the addition of fluorine coating and Air Sphere Coating and Max Super Spectra Coating to reduce flare and ghosting (and also makes the elements easier to clean), and changes in appearance to match the more current Canon look.
And that is essentially where it's been left, but the question is, is this a good thing? On the one hand the last generation was so good it's hard to imagine them improving significantly upon it so why fix something that isn't broken, but on the other it's hard to accept that the coating and color changes warrant a whole new model.
We'll hopefully get a closer look at the 70-200 2.8 III again soon, but for the time being check out some sample images by our writer, Vanessa Joy, who had the opportunity to use both lenses before release. And this should also make the absolutely brilliant Canon EF 70-200mm f/2.8L IS II USM an even better buy.
Pre Order here: Canon EF 70-200mm f/2.8L IS III USM $2,099.
CANON UPDATES LINEUP OF EF L-SERIES TELEPHOTO ZOOM LENSES WITH THE INTRODUCTION OF EF 70-200MM F/4L IS II USM AND EF 70-200MM F/2.8L IS III USM
Next Generation of EF 70-200mm Lenses Features a Variety of Updates Including Enhanced Optical Image Stabilization in the f/4 and the Inclusion of Air Sphere Coating in the f/2.8
MELVILLE, N.Y., June 7, 2018 – Canon U.S.A. Inc., a leader in digital imaging solutions, today introduced two new telephoto zoom lenses, the Canon EF 70-200mm f/4L IS II USM and Canon EF 70-200mm f/2.8L IS III USM. The new lenses serve advanced amateur and professional photographers in a variety of applications and solutions including wildlife, landscapes, portrait and sports photography. Canon EF 70-200mm focal-length lenses are a popular option for photographers in need of a long zoom range that maintains a relatively compact design. In addition, these updated lenses inherit the same overall build-quality and ruggedness photographers have come to expect from the Canon EF L-series line of lenses.
"At the core of image capturing, Canon believes the lens is just as important as the camera. A seamless relationship between the two allows photographers to produce emotion-evoking and timeless images," said Kazuto Ogawa, president and chief operating officer, Canon U.S.A., Inc. "Canon is excited to offer photographers two distinct options in the 70-200mm focal-length, continuing to further expand our optics heritage."
Canon EF 70-200mm f/2.8L IS III USM

The new Canon EF 70-200mm f/2.8L IS III USM is an ideal lens for professional photographers who shoot with the Canon 1D and 5D series of DSLR cameras. The inclusion of Air Sphere Coating (ASC) technology helps to reduce flaring and ghosting, and suppresses the reflection of light.
Additional noteworthy features of the Canon 70-200mm f/2.8L IS III USM include:
Optical Image Stabilizer up to 3.5 shutter speed stops of correction
Fluorine coating on front and rear elements helps to reduce smears and fingerprints
Inner focusing system with Ring Ultrasonic Motor
One fluorite lens and five UD lenses helps to provide high-image quality
Minimum focusing distance of 1.2m (3.9ft)
Lens features 23 elements in 19 groups
Circular eight blade aperture
The Canon EF 70-200mm f/4L IS II is scheduled to begin shipping in late June 2018 with an estimated retail price of $1,299.00. The Canon 70-200mm f/2.8L IS III is scheduled to begin shipping in August 2018 for an estimated retail price of $2,099.00.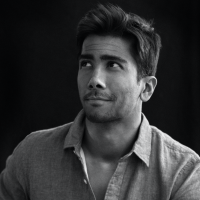 Kishore Sawh
A photographer and writer based in Miami, he can often be found at dog parks, and airports in London and Toronto. He is also a tremendous fan of flossing and the happiest guy around when the company's good.