For those with the desire to print photos at home but without the need to invest in a large format, specialized photo printer, Canon's wireless all-in-one TS printer line is worth a look, and it has just received five new additions. Four of those are updates to existing printers, and one is all-new.
These new offerings will be of interest to hobby photographers or professionals who print off-site but want something to print personal photos at home that can also be used for office tasks.
THE PRINTERS
One major improvement over the prior generation is a new ink formula which will reduce grain and add definition to photos while providing an enhanced gamut with improved representation of certain tones. The TS9120 and TS8120 will take advantage of the addition of a sixth ink tank, while the other three will make do with five as seen in previous TS printers. The new, sixth ink tank is photo blue which will replace gray and will add vibrancy to prints.
The affordable assortment of new printers will be available in multiple colors to complement your home-decor and personal aesthetic. For those who don't have a need to print their photos as a professional but would like to make their artwork 'real' via high quality prints this could be a good option. It's a shame when great photos never get to become a physical reality. 
To accompany these printers is a new iOS app, Message In Print. These printers have an ability to embed an invisible message in the created print which is retrieved by its recipient using the Message In Print App. 
PRESS RELEASE
EXPRESS YOUR CREATIVITY ENDLESSLY with The new LINE OF CANON PIXMA wireless all-in-one printers

New Printer Series Includes Improved Premium Color Ink Systems and Bluetooth® Connectivity for Compatible Mobile Devices

MELVILLE, N.Y., Aug. 22, 2017 – Packing even more features in a small package, Canon U.S.A. Inc., a leader in digital imaging solutions, announced today five new PIXMA TS-series Wireless1 Inkjet All-In-One (AIO) printers. The PIXMA TS9120, TS8120, TS6120, TS5120 and TS3120 Printers deliver a host of new features, while maintaining the sleek, compact body and versatile print, copy and scan functionalities of their predecessors. Each new model is equipped with a high-quality ink system, Bluetooth®2 connectivity for wireless printing and scanning, and the new, interactive Message in Print app3, soon to be available for users of compatible iOS devices in the fall of 2017. These new models are the ideal tools for tech gadget lovers, creative crafters and image makers to print and scan their creations in the most beautiful fashion.

"At Canon U.S.A. we are continuously striving to provide the highest quality and experience for our customers," said Yuichi Ishizuka, president and COO, Canon U.S.A., Inc. "Expanding on our previous PIXMA models, this new series will help make photos and at-home projects even more memorable with an advanced color ink system and the new Message in Print app."

The new line of printers preserves popular features from the previous series of PIXMA TS All-in-One printers, including but not limited to cloud printing capabilities through a compatible smartphone or tablet device using Canon PIXMA Cloud Link4 and high-resolution scanning and support for a variety of paper sizes and types. The TS9120 and TS8120, like previous flagship models, provide easy-to-use super-sized 5-inch and 4.3-inch LCD touch panel screen to allow users to simply select copy, scan or print, as well as two-way paper feeding and an auto-duplex printing option.

New improvements to the PIXMA TS-series Wireless Inkjet All-in-One printers include:

Bluetooth connectivity2, allowing users of compatible mobile devices to print and scan wirelessly from the new printers with ease using the Canon Print App 3; improving the overall user experience.
The Message in Print App3 for compatible iOS devices, offering a new level of personalization when sharing photos – Simply embed a code onto a customized photo through the app, print and send. The app allows embedded messages to appear on the screen of the recipient's device when holding it over the printed photo received. Messages can range from videos or photos with animation and background music and may include text, dates, location information and URLs. The result combines a physical photo with an enhanced digital component such as music or video and ultimately, makes sharing memories that much more memorable.
Attractive new colors are available throughout the lineup that will further enhance the room's interior. The PIXMA TS9120 is available in a sleek gray, gold or red. The PIXMA TS8120 is available in black, white or red. The PIXMA TS6120 and PIXMA TS5120 are available in black or white and the PIXMA TS3120 is $79.99 MSRP5 and available in white.

The TS9120 and TS8120 also feature upgrades such as:

Six-way premium color system with a new Photo Blue ink to reduce graininess that can be found in bright colored prints from blues to whites, to deliver beautiful, high quality photos.
Direct print allows users to print photos directly from a compatible SD card6 or digital camera without a computer.
Disc label printing allows users to print directly to BD/DVD/CD labels.

The PIXMA TS9120 Wireless Inkjet All-In-One Printer is $199.99 MSRP5 and the PIXMA TS8120 Wireless Inkjet All-In-One Printer is $179.99 MSRP5.The PIXMA TS6120 Wireless Inkjet All-In-One Printer is $149.99 MSRP5,the PIXMA TS5120 Wireless Inkjet All-In-One Printer is $99.99 MSRP5 and the PIXMA TS3120 Wireless Inkjet All-In-One Printer is $79.99 MSRP5 and available in white.

For more information and the full list of product specifications, visit: usa.canon.com.

About Canon U.S.A., Inc.
Canon U.S.A., Inc. is a leading provider of consumer, business-to-business, and industrial digital imaging solutions to the United States and to Latin America and the Caribbean markets. With Approximately $29 billion in global revenue, its parent company, Canon Inc. (NYSE:CAJ), ranks third overall in U.S. patents granted in 2016†. Canon U.S.A. is committed to the highest level of customer satisfaction and loyalty, providing 100 percent U.S.-based service and support for all of the products it distributes in the United States. Canon U.S.A. is dedicated to its Kyosei philosophy of social and environmental responsibility. In 2014, the Canon Americas Headquarters secured LEED® Gold certification, a recognition for the design, construction, operations and maintenance of high-performing green buildings. To keep apprised of the latest news from Canon U.S.A., sign up for the Company's RSS news feed by visiting www.usa.canon.com/rss and follow us on Twitter @CanonUSA. For media inquiries, please contact pr@cusa.canon.com.

#   #   #

† Based on weekly patent counts issued by United States Patent and Trademark Office.

Availability and specifications are subject to change without notice.

1Wireless printing requires a working network with wireless 802.11 b/g/n capability. Wireless performance may vary based on terrain and distance between the printer and wireless network clients.

2 With the exception of the PIXMA TS3120, this is compatible with iPad, iPhone or iPod touch devices running iOS 9.0 or later, or Android mobile devices running Android 5.1 or later, with Bluetooth hardware enabled. For full print functionality Canon PRINT Inkjet/SELPHY app must be open and paired to use Bluetooth functions, available for free on the App Store and at Google Play. Bluetooth communication and functionality cannot be guaranteed on all Android devices. The functions available with Bluetooth communication of this application are not guaranteed on all Android smartphones. Even if your smartphone meets the above operating requirements, Bluetooth communication may not be possible depending on the model of your smartphone.

 5 Prices are subject to change without notice.  Actual prices are set by individual dealers and may vary.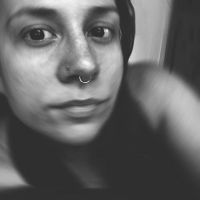 Holly Roa
Seattle based photographer with a side of videography, specializing in work involving animals, but basically a Jill of all trades. Instagram:
@HJRphotos