Tired of seeing Nikon beating Canon in offering a DSLR without anti-aliasing? Wish someone would make an AA filter remover or neutralizer for your 5D mkIII? Well, unfortunately for 5D mkIII users, you would have to wait just a little longer. Those with the mkII can already get a filter that greatly reduces aliasing and moire from Mosaic Engineering for $385, though.
Now it's looking like owners of the Canon 7D can join the AA-free party with Mosaic Engineering's AA and moire VAF-7D filter for $325.
As you can see from the video below, moire has been greatly reduced and edge sharpness has been improved.


You install the said filter with the mirror up, and it looks like you can remove it if you want to put your camera back into its original position.
According to NoFilmSchool.com, Mosaic Engineering is also making a version for the Nikon D800, Canon T2i, T3i, and 60D. No word on the 5D mkIII.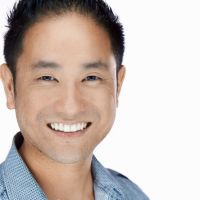 fotosiamo
Joe is a fashion and commercial photographer based in Los Angeles, CA. He blends creativity and edge with a strong style of lighting and emotion in his photographs.