Hot on the heels of the Nikon D600 is the Canon 6D. We already went over our thoughts on the D600, and it looks like the 6D will be similar in many ways to the D600.
This is the translation from the Canon 6D specs posted by Digicameinfo:
20 MP FF sensor
DIGIC5+ image processing engine
Body as big as an APS-C body
Covered by a Magnesium alloy
Built-in W-Fi
Built-in GPS
11 points AF ,central cross sensor F2.8
4.5 frames per second
30sec up to 1/4000 shutter speed
second sync at 1/180 shutter
speed shutter durability of 100,000
Dustproof
3-inch 1.04 million dot LCD screen
Full HD (1920×1080)
ISO100-25600 (50,51200,102400 extension)
Creative Auto
SD / SDHC / SDXC media (corresponding UHS-I)
755g weight (battery and card included)
Released in December 2012
Price around 195 000 yen (at current conversion rate this is 1900 Euro or $2500) But keep in mind that prices in Japan are usually higher than in US. Price should match the Nikon D600 ($2100). With EF24-105mm F4L IS kit around ¥ 295 000 ($3800 or 2900 Euro
So compared to the D600, the 6D has 20MP instead of 24MP. Other differences include
11 AF points instead of 39 AF points
built-in GPS
built-in Wifi
1/180 sec sync instead of 1/200 sec sync
December release instead of September release

Well, it's a bit disappointing that the Canon 6D is under-spec compared to the Nikon D600.
So what do you guys think? If price is similar to the Nikon D600, is the Canon 6D the right camera for you? Did Canon get this right?

Thanks to CanonWatch for the link!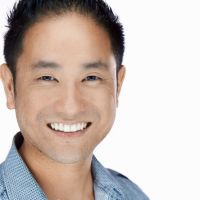 fotosiamo
Joe is a fashion and commercial photographer based in Los Angeles, CA. He blends creativity and edge with a strong style of lighting and emotion in his photographs.