As is the case with these things, when a product is coming to fruition and to market, especially one that's broadly and wildly coveted, the leaks begin to appear. Whether they are cunningly planted to stir up press or controversy, or someone at the source sneaks it out for an extra payday, they happen, and with the imminent announcement of the Canon 5D MK IV, what we have here was almost expected.
Canon is, in many respects, the primary camera producer on the planet (spare Apple), and the Canon 5D series is perhaps their most widely acclaimed, and the most yearned for. While the 1DX MK II is a status symbol and a work-horse for few, the 5D is the capable shooter of many, and as suggested by the Digicameinfo leak, this is it:
Specs as per Digicameinfo:
– 30.4MP CMOS sensor
– Dual pixel AF CMOS
– Dual pixel RAW file
– AF 61 points
– 150,000-pixel RGB + IR photometry sensor
– Anti-flicker
– 7 FPS frame rate
– ISO 100-102,400 (extended)
– Touch panel
– Dust and water resistant (weather sealed)
– Video 30FPS 4K
– 8MP JPEG still image from 4K video
– 120FPS 1080p HD for slow-mo
– Time-lapse movie
– GPS built-in
– Wi-Fi, NFC
– Media compatibility: SD / SDHC / SDXC and CompactFlash TypeII
– USB3.0 terminal, HDMI terminal
– 116.4Mm X 150.7Mm 75.9Mm
– weighs 890g
There's a lot that can be deduced from the stats and from the images. For one, the camera pictured above looks as if it may have a smaller form-factor than the outgoing 5D MK III, albeit slight, and that's probably not a bad thing.
[REWIND: Nikon Announces New D3400 & 4 DX Lenses]
Otherwise, maybe most notably is the inclusion of on-board GPS and WiFi, which will no doubt be welcomed with open arms the world over, and really stands to reform the workflow of photographers on a whole.
Furthermore we have the 30.4MP sensor, which is logical to be that and no more as not to encroach on the 5DS line, and then perhaps most interesting is the dual pixel raw files. Canon has never been as good as Nikon in terms of dynamic range, and one can't but help think that this dual pixel may finally bring some closer to the gap between the two.
Anyway, what we've got here could be it, or it could be partially it, so keep an eye out in the coming week as we anticipate the official release to be sometime next week.
Source: Digicameinfo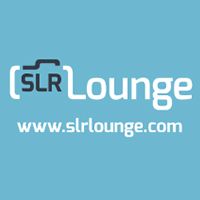 SLR Lounge Official
Articles by SLR Lounge Official are created by multiple authors. They represent official announcements by SLR Lounge.