There are whispers floating about on rumor sites that Canon will be coming out with a patch for the 5D Mark IV that will make it possible for their new workhorse to capture video footage in C-LOG. Canon Rumors has confirmed with certainty that the new patch will be available via service center update, and will likely be announced at NAB next month. While we have yet to confirm this, IF this is true it would make the 5D Mark IV the first camera outside their cinema line to be able to do so (with special exemption being the 1DC).

What is LOG?
As photographers, we are used to shooting in a RAW format to get the most out of our images. Whether the files are CR2, NEF, ARW or RAF, or whatever, it is the raw data taken off of the sensor. There are affordable video cameras that capture RAW data like the Black Magic Pocket Cinema camera, but they are limited to 1080p. A video camera that will capture 4K RAW will start at several thousand dollars.
Prosumer cameras instead capture video in a compressed format (think JPEG) that have color settings, like contrast, baked in. To get the most out of the captured image, a logarithmic gamma curve, or LOG, is applied.
Like raw formats, camera manufacturers have their own proprietary log curve. Sony has the S-Log, Fuji has their F-Log, Panasonic has V-Log, C-Log is Canon's own log file format. The Log curves allow the camera to capture maximum dynamic range from the camera's sensor while using a limited bit-depth video file, like H.264 or MJPEG in the Mark IV's case. The resulting footage is lacking contrast and saturation, appearing flat, and this allows the user have much more flexibility in post production.
There are specific Canon cinema cameras that shoot with a C-LOG profile, like the EOS C300; for the others, there are 3rd party options. Since the advent of the Canon 5D Mark II and the beginnings of the DSLR HD Video Revolution, Canon has collaborated with Technicolor to provide a free flat color profile for their EOS line of DSLR cameras, Cinestyle. Now there are multiple offerings  of C-Log based profiles for EOS branded cameras from the likes of DELUTS and EOSHD (among others), and they provide a flat camera profile that gives the similar effect of LOG to Canon cameras that do not support it.
Thoughts
Canon hasn't been one to cannibalize their other product lines to make a better camera like Nikon did with the D500. In my opinion, this upgrade to the 5D Mark IV is a powerplay from Canon, as this rumor just happens to coincide with the official release of the Panasonic GH5. But, it might be too little too late.
Back when the 5D Mark II was out, Canon reigned supreme as the king of DSLR video, and, as everyone likes to point out it even filmed the last season of 'House', but since then there has been a regime change and now Panasonic wears the crown. The GH5 has the option of shooting either DCI or UHD, has a higher bit video format than the Mark IV (10-bit vs 8-bit), 4K 60fps internal recording, and with future firmware upgrades will be able to record 4K DCI 400Mbps internally.
Some may say this is like comparing Apples to Oranges and to a certain point I agree. Canon has always made better stills cameras than Panasonic, but if the rumor is true, it would seem as though Canon is trying to capture the DSLR video market again.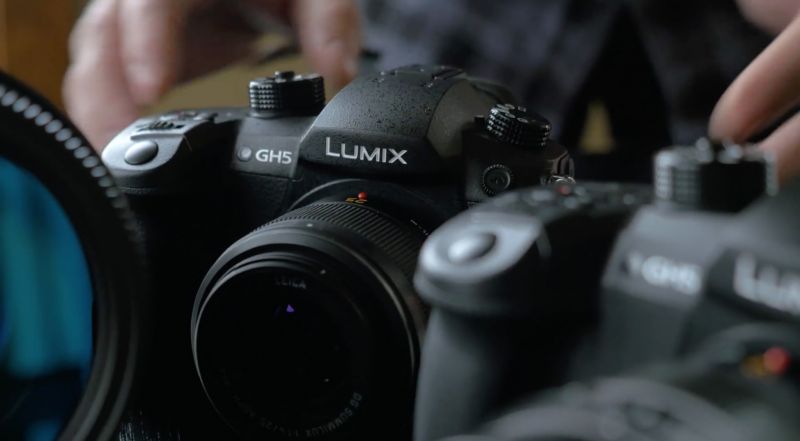 Photographers who need a Log profile in their camera know why they need one. They may have already chosen a dedicated video solution to suit their needs and if not there are plenty of other options that shoot 4K for under the 5D Mark IV's asking price.
Again, if the rumor is true, it would fall in line with the other rumors that Canon is actively looking at ways to improve the 4K capture crop on the EOS 5D Mark IV, showing that Canon is taking an active effort to listen to what photographers want. Now if only they could work on that terrible codec.
[via Canon Rumors]
Justin Heyes
Justin Heyes wants to live in a world where we have near misses and absolute hits; great love and small disasters. Starting his career as a gaffer, he has done work for QVC and The Rachel Ray Show, but quickly fell in love with photography. When he's not building arcade machines, you can find him at local flea markets or attending car shows. Explore his photographic endeavors
here
. Website:
Justin Heyes
Instagram:
@jheyesphoto