With the Canon 200-400mm f/4 with built in 1.4x being out of the financial reach for most, many are waiting for the long rumored Canon 100-400mm f/4.5-5.6 Lens replacement. The Canon 100-400mm f/4.5-5.6 has been a popular lens, but a relatively slow speed and a dust collecting push/pull zoom makes it look a bit outdated for some.
[REWIND: Canon May Finally Update 85mm F/1.8, 100mm F/2, and 135mm F/2L]
 There has been much speculation how the replacement would look like and a recently filed patent could suggest that it might be a 70-400mm f/4.5-5.6 with IS. To me, this sounds rather interesting, although I wonder if Canon would put its Canon 70-300 f/4-5.6 IS in jeopardy with this lens.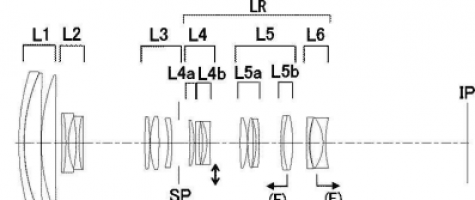 The new lens would probably be aimed at sport and nature photographers and it would have to compete with the new Tamron 150-600/5-6.3 so it would make more sense to me to add some at the longer end…maybe a 200-500/5.6 IS…? With a reasonable price Canon could have a real winner here.
What do you think? Would a 100-400mm f/4.5-5.6 be something you'd want to add to your arsenal?
Source: Canon Rumors
Carsten Krieger
Carsten Krieger is a freelance photographer based in Ireland. He is covering a wide range of subjects including architecture/interior, portrait and food (and with a proper supply of of tea and chocolate he is able to shoot about anything), but his true love is landscape photography. He has published and contributed to a number of books on Ireland's landscape, nature and heritage and has written for various print and online magazines.