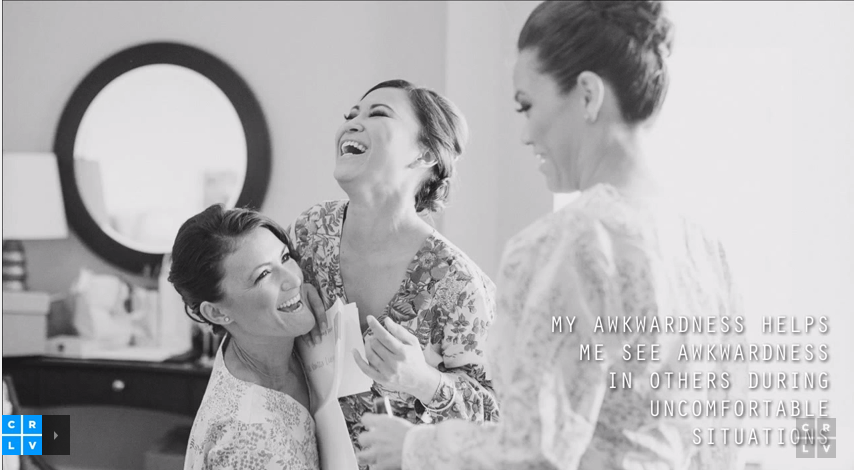 To be a wedding photographer, you need to have a certain set of people skills. From the initial meeting until the sparkler exit, knowing how to deal with people is integral to building a successful business. Not only do you need to sell your services to the bride and groom, but on the wedding day, you can be called on to be a manager, a therapist, a referee, a problem solver and much more, not to mention your real job as the documentarian of someone's big day.
On a wedding day, I've facilitated arguments between family members, the bride and groom, bridesmaids, etc and I listened as a bride cried on my shoulder about a perceived slight by her maid of honor. All this takes a certain skill set in having to deal with people and know how to handle awkward situations. But what if you don't have these certain skills? What if you yourself have a tendency toward awkwardness yourself?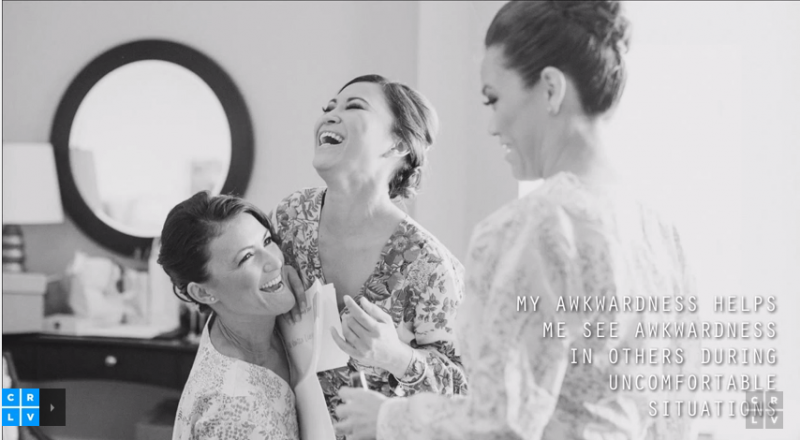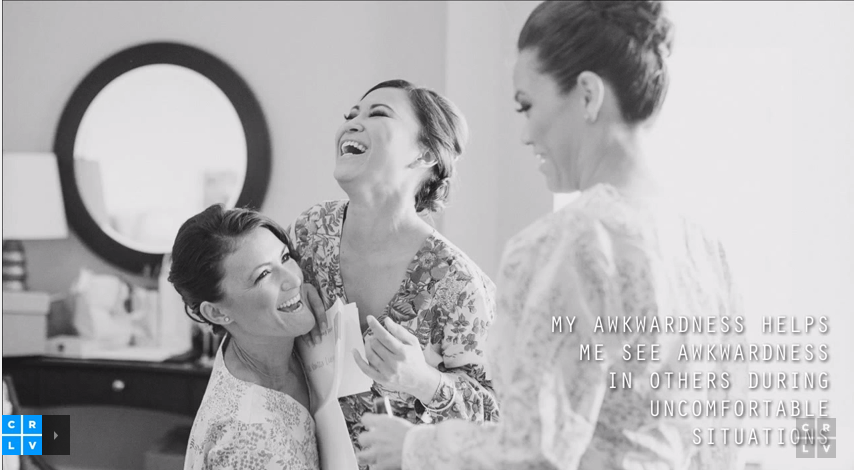 In the following video clip from her appearance on CreativeLive, wedding photographer Jasmine Star speaks about how being awkward has actually been an asset for her in her business. She recounts instances when her awkwardness has helped her in situations on a wedding day. Jasmine sees her awkwardness as a strength when dealing with people, and not a liability.
Watch 
Being Awkward is a Strength, Not a Liability
Even though I don't usually seem awkward (or maybe I am, let me know in the comments), I used to feel very awkward (and still do in some circumstances) on a wedding day. Even with many weddings under my belt, there are times when my inner introvert wants to peek through on a wedding day. What works for me is basically mentally shutting that temptation of wanting to revert to the shy, awkward girl down and force the cool and confident person to shine through. I remind myself that  it is important for my business and its image for me to be perceived as personable, social and friendly to everyone I come across on a wedding day.
During lulls on the wedding day when I am able to get away for a few minutes (i.e. waiting for the ceremony to start, waiting for dinner to be eaten, etc), I take a few moments for myself where I don't have to be "on," decompress and put a smile back on my face before going back out and taking charge. What are some ways you deal with your awkwardness or introverted-ness as a business owner? Comment below.
Jasmine will be on CreativeLive all month with The Complete Wedding Photographer Experience which can be seen daily from 9:00am-10:00am PST until June 26th. You can catch it here.
Hanssie
Hanssie is a Southern California-based writer and sometimes portrait and wedding photographer. In her free time, she homeschools, works out, rescues dogs and works in marketing for SLR Lounge. She also blogs about her adventures and about fitness when she's not sick of writing so much. Check out her work and her blog at
www.hanssie.com
. Follow her on
Instagram