When it comes to controlling and viewing your images, tethering to a computer is a nice luxury that beats looking at 3″ screen on the back of a DSLR. The problem is that lugging a computer around, even if it's just a laptop, and having wires running around between your laptop and camera are not always the most convenient and mobile solution, especially if you have to be on the move.
Now, there is a new solution on Kickstarter. The CameraMator is a wireless tether unit that runs its own wifi hotspot. It connects to your DSLR and can sit on a hot shoe or a bracket. This allows you to use an iPad or an iPhone to connect to the wifi through an app created for the iOS devices.
The CameraMator gives you the following controls:
Camera Control
Instant Image Review
Intervalometer
HDR Bracketing
Self-Timer
Photo Sharing
Is This For Me?
Tethering is nothing new for studio, commercial, and fashion photographers, but can the CameraMator be useful for other genres of photography? Let's take a look at some examples of how you can use this in your field:
Landscape: Because the iPad is portable enough to fit in a lot of backpacks, you can now preview your landscape shots while trekking into remote locations.
Portrait: What's great about shooting tethered with a client is that you can show the client the images in real time and in greater detail. This can help with bringing more confidence to less-experienced subjects.
Wedding: Being mobile is key when it comes to the wedding day, but one place you can use a CameraMator is during the reception. You can give the bride and groom the iPad and as you shoot, they can see a live stream of their guests having a great time at their wedding.
Sports: Just like what many professional photographers are doing at the Olympics, having wireless control of your camera means that you can mount a DSLR at difficult to reach areas like the rafters. You can then preview the images that are coming from that camera.
Concert: The same principle can be applied to a concert photographer who has access to mounting a camera before the show.
Wildlife: Another genre of photography that can benefit from a remotely-controlled camera trigger is wildlife, especially if you do not want to be in the same proximity as the animal that you are shooting.
Street: Street photography is probably one area of photography where a CameraMator may not be practical. Of course, you can still have your images uploaded to an iPad in your backpack while you take photos throughout the day. The only thing is that the CameraMator is not that discrete.

As a fashion and commercial photographer, I'm excited to be able to have a more portable solution to tethering. In a way, this combines the features of a traditional wireless trigger remote and the wireless photo transferring capability of the Eye-Fi Pro X2 Cards. I'm looking forward to see how well the CameraMator will work in real life. I'm just hoping that they will make an Android app for this.
If you want to support the CameraMator, you can visit its page on Kickstarter.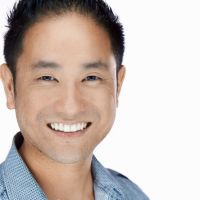 fotosiamo
Joe is a fashion and commercial photographer based in Los Angeles, CA. He blends creativity and edge with a strong style of lighting and emotion in his photographs.