Imagine taking your camera out to photograph the Eiffel Tower after traveling 4,000 miles, only to have it tell you that you can't take the photo because the object you want to photograph has already been captured too many times to be considered original subject matter. That is precisely what Philipp Schmitt is intending to do with his concept device, "Camera Restricta." This camera idea uses a smartphone and GPS to locate you and search the Internet for images that have been geotagged in the nearby vicinity. If it determines that the scene you want to photograph has been shot too many times, it retracts the shutter, making it impossible for you to to take the picture.
Camera Restricta – A Tool For Censorship?
Philipp Schmitt believes that censorship of imagery is soon to be our reality and feels that a device such as Camera Restricta will simply help streamline that process. On his website post about this, he writes:
The European Parliament recently voted against a controversial proposal that threatened to restrict the photography of copyrighted buildings and sculptures from public places. The camera could be funded or subsidized by public and private sector institutions with an interest in regulating photography in certain places.

It's censorship that doesn't happen after, but before a picture was taken. Think of it like trying to scan a bank note with your flatbed scanner at home: it doesn't work, software prevents it. Shouldn't this be just a tool?
My Thoughts on Camera Restricta
My first thought upon reading this news was, "Wow, really?" In my mind, I didn't want to grasp a concept that would forbid me to take pictures, that while cliche to some would be original to myself. What I find most problematic is that the technology disables the shutter if part of the scene is familiar. Even if you figure out a way to photograph a popular attraction like the Washington Monument in a way that nobody else has, the shutter would disallow you from doing so because the object has already been photographed too many times. I feel that part of what we should be doing when taking pictures is challenging ourselves to see the scene in a way that others most often don't. I personally would like to be rewarded for finding a unique angle or different composition by being able to click the shutter and have it render an image for my efforts.
I'm just imagining moms all over the world demanding their money back when they miss the shot of their sweet child taking their first steps because, you guessed it, Camera Restricta has decided that no more images of that child can be taken ever again. Sorry Grandma and Grandpa, you should have been there when the moment happened because technology just isn't what it used to be.
On the other hand, there is something exciting about being the first or last person to take an image of a particular place or object. Camera Restricta allowing you to take a picture would entertain a certain sense of gratification and make oneself feel unique. This, in and of itself, could feel rewarding to some. But again, that is only in theory. All other cameras will not cease to exist which will allow people to continue photographing those locations or objects. Not to mention, not every image is geotagged which adds another layer of complexity to the realism of buying into this censorship based concept.
Would I Use Camera Restricta?
At the end of the day, if someone sent me a Camera Restricta free of charge, I might pack it in my bag for sheer entertainment purposes. It would indeed be fascinating to see what it does or does not allow, to try and outsmart it with clever manipulation or perhaps even to be beaten by it. That last sentence is quite revealing in that I do not see this as something that I personally would consider a serious camera but instead as a game to challenge myself to beat its design.
Would you buy Camera Restricta? Should a camera decide what photos you can take? I would love to hear your thoughts in the comments below.
[Via Wired]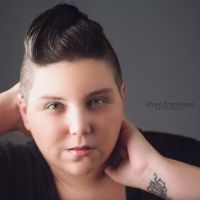 Alicia D'Amico
Alicia D'Amico is a Portrait, Fashion, Underwater and Wedding photographer based out of Tampa, Florida. She and her partner attract clients from far and wide that want a unique photographic experience. Her work has been featured on numerous magazine covers and featured editorial spreads. Alicia loves to travel the world, teach others, cuddle on the couch with her puppy and enjoys fun game nights with her closest friends. To see more of her work or find out about her mentoring, visit her
website
,
workshops
,
Facebook
and
Instagram
.