Murphy's Law states that anything that can go wrong, will go wrong. Whether you agree with Mr. Murphy or not, in reality, the fact remains that in any given photo or video shoot there are ample opportunities for something, or perhaps, everything to go wrong. If you've been a working professional for a year, or even six months, you've most likely had a hiccup of some sort.
One of the best ways to overcome this kind of challenge is to learn from someone who has been through similar problems. J.P. Morgan and good people over at the Slanted Lens have put together a video detailing some of the ways they prepare for the worst case scenario on a shoot.
Tip #1 – All the Screws
J.P. keeps two plastic cases on his truck for every shoot. In it, he keeps a plethora of 1/4 20 screw accessories, which is the universal screw for your camera mount and most of your camera accessories. In the event that a piece of gear breaks or the threads become worn beyond use, J.P. has the tools on hand to repair or replace them.
Tip #2 – 3:15 –  need more 1/4 20 screws?
The second case is decked out with tools to rethread screws to be 1/4 20 or create 1/4 20 holes. This is some next-level wisdom to help solve unforeseen problems on site and in the moment. In our field, we don't always take into account how our job forces us to be problems solvers. Ingenuity is an intangible attribute that can  bolster your success in the industry.
Looking at J.P.'s prep, you'll get the distinct impression that he's been burned a few times. Thankfully, he has survived to share his insights with us. These kinds of tips are the sort that can be easily brushed aside until your worst shoot day ever arrives. It's worth it to soak up this kind of wisdom now and figure out how you can apply it to your shoot preparation.
You can learn more from J.P. at www.theslantedlens.com
You can find more videos from J.P on YouTube at The Slanted Lens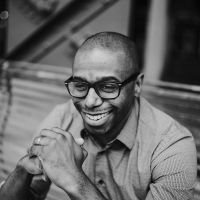 Wendell Weithers
Wendell is based in Atlanta where he shoots events, portraits, and food photography. He also supports his wife Andrea as she runs their cake design business, Sweet Details. Instagram:
Wendellwphoto