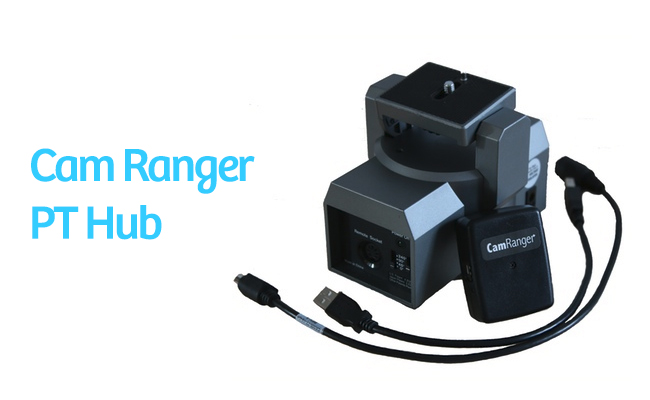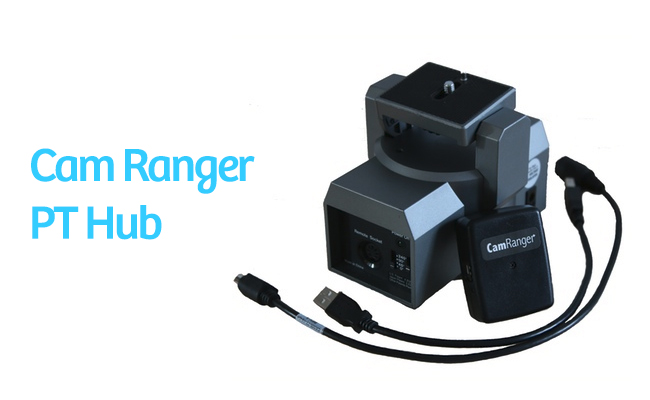 In our recent review of the Cam Ranger we talked about how much he loved the functionality that the device brings to the table. Being able to fully control the camera wirelessly with your tablet or phone is a huge advantage when you have to wear multiple hats during a shoot.
Today Cam Ranger announced their new PT Hub accessory which, when used in conjunction with the MP-360 motorized head, allows for you to also control camera movement with the Cam Ranger app.
I have to admit that this is a really awesome feature upgrade for anyone that needs it. I have always been torn about getting a Cam Ranger when my 6D gives me a lot of the same functionality with its built in wireless features. The addition of being able to move the camera as well as change the camera settings is huge, especially for people that may be controlling a a hidden or secondary camera that is out of quick walking distance.
The really awesome thing here is that its not all that expensive either, at only $99 (or $199 with the MP-360 Head) the PT Hub is not an overly expensive upgrade to your gear bag. I would honestly expect this technology to be much more expensive, mad props to Cam Ranger for keeping it affordable.
If you would like to learn more about or purchase the PT Hub you can do so over on the Cam Ranger website. (The PT Hub is currently available for pre-order and is expected to begin shipping on December 16th)