Let's face it; photography is a very expensive hobby. If you're looking to get into the profession (or become a serious hobbyist), you'll find that there is always something out there that you'll need for your kit to take your photography to another level. I've been very fortunate to have amassed a great collection of gear and saved thousands compared to buying new. Let me share with you my top 3 tips to save you money on your next camera related purchase!
Check out the Adorama and B&H Used Marketplace
Major photography retailers like Adorama and B&H buy and sell cameras and lenses.  This is great because their team of experts analyze and inspect each and every piece of gear for you before they make an offer on it.  This takes some of the risk out of the equation and is a great option if you're not particularly savvy or experience with testing gear.  This is SLR Lounge's recommended route for buying used cameras and lenses.

Find Deals On Craigslist or Offer Up
Looking back at some of my gear purchases over the past few years, most of it has been purchased used on Craigslist. I've been able to score some pretty amazing deals there. Back in 2012 (before the Canon 5D Mark III was released), I purchased the Canon 5D Mark II with a Canon backpack, in the box with everything it would come with new, and a shutter count under 1000 clicks for $1400. At the time, the camera was easily selling for $1900 (used) or more. I also purchased a Canon 7D with a Canon 17-40mm L lens for $1100 (which was less than what the camera sells for by itself at the time). I even picked up a Canon 7D in the box with under 500 shutter clicks for $500! I could go on and on with some of the other crazy deals I've found, but I think you get the point.
The key to finding deals like this is checking Craigslist and Offerup frequently. I have the site bookmarked on my desktop and phone and anytime I have a free moment (bathroom trip, sitting in a fast food line, etc), I quickly browse to see what's for sale. If you see something that looks like a good deal, send the seller a message and get some communication going. I typically like to exchange an email or two before making an offer on whatever they are selling. If they have some sort of a bundle they are selling, sometimes asking if they will sell any of the items alone will yield some great results (that's how I got my 5DMK2 so cheap). There are several websites and apps as well that will notify you if any specific items get posted for sale which can also help in this process. In my local market, Craigslist has been an amazing outlet for quality gear at a low price. Just be cautious, meet in public places, and always do your due diligence on whatever you're trying to buy.
Join Photography Message Boards and Facebook Groups
There are many great reasons to join photography communities online, and saving money is toward the top of that list. Most photography message boards (like POTN & FM Forum) have a "for sale" section where users from around the world sell or trade their gear.  There are also dedicated Facebook groups for buying and selling used photography gear.
Joining these message boards is free and along with scoring you some great deals on used gear, you can also find other users that can help you take your skills to the next level. The key to making deals there is to only buy from users that have over 50 posts (usually found under their name) and never send payments via anything other than PayPal.
You also should make sure the seller posts several pictures from various angles of whatever product it is they are selling. In this way, you can get the best idea of what the condition is of the item. Some sellers might offer to sell something to you for less if you send your payment as a "gift." DON'T DO THIS! As a gift, you have no protection if the seller decides not to send you the equipment or it is different than it's pictured or described. Using this tip, I purchased a Canon 35mm 1.4L lens for $900 and 2 Alien Bee Octos for $50! Just like with Craigslist, the key is to bookmark those sites, visit them frequently to see what deals come up, and always exercise caution.
Bonus Tips
Best Buy often price matches items from Amazon and other local retailers, even when the items aren't in stock. Patience and good people skills are crucial, so if you end up going there to ask for a price match and are declined, take it easy and try it again later. I've saved hundreds of dollars buying new gear from Best Buy using their price match policy and it's definitely an option if you're in a bind and need something quick.
You can also save money when you buy used cameras and lenses on marketplaces like Swappa. If you're unfamiliar with Swappa, they are a user-to-user marketplace for buying and selling used tech, and they recently added cameras to their site. Their support team reviews every listing before it can be posted online, and they have a pretty good fee structure.
Final Thoughts on Where to Buy Used Cameras and Lenses
Above all else, patience is the key to saving big money on your next purchase. If you're in a rush to buy something, chances are that you'll settle for whatever the lowest price is that you can find at that moment. I can tell you that all of the biggest deals I've found came in situations like I detailed above, where I wasn't even really looking to buy anything. Going this route not only saves you money when you are ready to buy, but it also helps you get top dollar when you're ready to sell those items.
Remember that Canon 5D Mark II I was telling you about? When I got ready to snag that deal on the Canon 5D Mark III on Amazon, I was able to sell my 5DMKII for $1500, the same camera that I purchased a year prior for $1400! Follow these tips and I'm confident you can maximize your buying power, keep your wallets fat, and keep your spouses from killing you.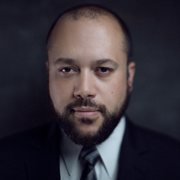 Miguel Quiles
Miguel Quiles is a commercial wedding & portrait photographer based out of New Jersey. He's been involved in the photography industry for over 15 years, starting off first as a salesman at a local camera store. Since that time, Miguel has been refining his skills and pushing the limits of his creative abilities through the medium of photography. As a self-taught photographer, Miguel hopes to share his experience and knowledge with new and upcoming photographers who wish to take their work to the next level.