We are excited about our new series, Ask SLR Lounge, where you ask the questions and we answer them on Facebook Live. This is an open forum for you, our community, to ask us anything you want.
To submit your question, go to slrlounge.com/ask-slrlounge and leave your question in the comment section of the post. Check out our previous question where we gave some 'Tips on Using the Wacom Tablet in Lightroom & Photoshop' – here.
Our next question comes from Premium Member Ben Bartlett who asks:
How do you go about building a wedding portfolio without working with an established wedding photographer who has their own style?
Watch the Facebook Live video to see our answer to the question:
A couple of concerns arise when shooting with another wedding photographer: will they mirror your photography style, will they have the same client rapport that you idealize, will they have your typical clientele, etc. Building your portfolio solely through booking and managing your own shoots is a surefire way to maintain consistency and develop a signature look. Here are some tips on how to build a robust portfolio that is both compelling and noteworthy:
Shoot Your Own Stylized Shoots
Essentially, fake it until you make it. Research a couple of vendors that are willing to lend their services for cross promotion and conceptualize a stylized shoot. The whole idea here is to appear busy on your social media channels, constantly updating and posting about your services while simultaneously growing and extending your network for relationships. A couple hundred bucks out of your pocket per month can benefit your portfolio quality, and business growth exponentially.
Exposure Through Wedding Vendors
Find ways to make connections with your peers in the industry, get yourself noticied through your work and eagerness to learn. After creating the final images for these stylized shoots, always remember to send teasers to your vendor team and watch as your exposure increases simply by word of mouth and social media marketing. Vary the vendors you choose to work with to further expand your network and gain access to a larger audience.
Watch the video to see our answers to follow-up questions that users had and check out Part One of our Wedding Workshop series where we cover the necessary skills required to build your photography business from the ground up. Our Premium Membership holds access to infinite photography education, post-production tutorials, and photography marketing knowledge to jumpstart your business.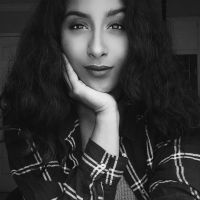 Shivani Reddy
Shivani wants to live in a world where laughter is the cure to pretty much everything. Since she can't claim "Serial Bingewatcher" as an occupation, she'll settle for wedding/portrait photographer at Lin and Jirsa & marketing coordinator here at SLR Lounge. For those rare moments when you won't find a camera in her hand, she will be dancing, eating a donut, or most likely watching Seinfeld. Follow her on Instagram:
@shivalry_inc