I first came across the Tween Booking Blueprint in a Facebook ad. I generally never fall prey to Facebook ads by actually clicking on them, but this one I couldn't resist. Book 12 tween sessions after sending out one single email? I didn't believe it. I had to hear more. So I signed up for Lisa Wareham's free webinar, The Tween Booking Blueprint, and I was blown away by her ideas for augmenting a portrait business during the slow winter months by booking Tween sessions.
So what makes this idea of booking tween sessions so appealing? Why tweens? (In case you're totally clueless about what a tween is anyway, it's a term used for pre-teens. Generally ages 10-12). In her Photo Bacon Blog article, Lisa lists five ways booking tweens for a portrait session can make you money. In a nutshell, nobody else is doing it (hello open market!), it can lead to tons of repeat business (think, younger siblings, senior photos, family photos, etc.) and it's a way to fill the time during your "slow" season if you're primarily a wedding and high school senior photographer.
That's all fine and good, but how do you convince parents to bring their 10 to 12-year-old kids in for a session "just because?" That's where Lisa's brilliant plan comes in. During her free webinar, she gives you a plan for kickstarting your tween booking campaign and shares tips for doing it all through email, blog and social media marketing. No cold calling required.
Lisa books tweens by offering special sessions as part of a project designed to boost the self-esteem of 10 to 12-year-old girls. In addition to the portrait session, she secretly asks the parents, coaches, friends and family of the tweens to answer some survey questions, which she uses to create an impactful, emotional sales session and unique products parents can't get anywhere else for their kids. It's more than just a photo session, it's a powerful experience for these families. And it all takes place in-studio, so you don't have to worry about weather holding you up.
But what if you don't have a studio, and you live in the middle of a freezing northern winter wonderland like myself? Don't worry. When there's a will, there's a way. For tips on how to shoot in your own home or the homes of your clients, check out our NO STUDIO? NO PROBLEM! series. It's full of ideas for shooting in the space you have with minimal gear.
If you haven't mastered basic lighting techniques (which you'll need for shooting indoors during the dreary winter months, even if you do have a massive window at your disposal), I highly recommend our Lighting 101 and Lighting 201 video workshops. Lighting education is invaluable when you need to shoot indoors. If you know how to use light properly, you don't even need super expensive lighting gear and modifiers. I use one or two Canon Speedlites, which I bounce off the ceiling or a reflector. Sometimes an inexpensive umbrella modifier. That's it!
So, now that we've established you should be booking tween sessions, we've eliminated any excuses as to why you can't do it without a studio, and you have a free webinar with information to get started, what are you waiting for? Do you stink at writing emails and blogs? Have no fear.
After Lisa's free webinar (which is full of valuable ideas and info anyway), you can decide if you want to join her master class, which goes into more detail about the sessions and includes all the pre-written emails, blog posts, Facebook posts, graphics, in-person selling strategy, a planning and success guide, pricing guide, product ideas and lots of printouts. It includes everything Lisa herself has created over the years to book her winter schedule full with tween sessions during times of the day that work for her and her family. After the course, all you have to do is plug in your own info and send an email to your client database and wait for the bookings to pour in.
Visit http://www.tweenbookingblueprint.com to sign up for Photo Bacon's next free Tween Booking Blueprint webinar.
CREDITS: Photographs by Lisa Wareham are copyrighted and have been used with permission for SLR Lounge. Do not copy, modify or re-post this article or images without express permission from SLR Lounge and the artist.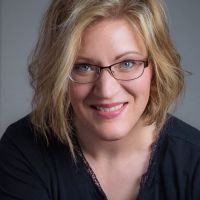 Tanya Goodall Smith
Tanya is the owner of WorkStory Branding Photography in Spokane, WA. Businesses hire her to create story-telling content that sells their high end products and services. She also teachings photographers her unique business model for making serious money as a corporate and personal branding photographer. Find her at
workstoryphotography.com
and
workstoryeducation.com