Are you a photographer between the age of 18-30 years old? Then grab your camera and get your creative juices flowing, because that's all you need to qualify for broncolor's Gen NEXT competition.
When: Submission is currently open and will end on March 6th, 2017.
What Do I Win: a broncolor sponsorship which includes broncolor gear worth $24,000!
The Swiss flash company brings young, talented photographers the opportunity to become the next ambassador  to "light up the future" with access to some of the best strobes and light modifiers they have to offer for free for two years. In its first year held, Gen NEXT brought us award-winning photographer Benjamin Von Wong, and if that isn't inspiration enough, I don't know what is.
For those seeking to push their career to the next level and utilize brilliant, reliable lighting equipment like the Siros L Monolight, Scoro S power pack, and the drool-worthy Para Modifiers, this may be the perfect chance to showcase your work. The contest opened yesterday, January 16th, and will last until March 6th, giving you a ton of time to get inspired and produce world class imagery to win a broncolor sponsorship and gear worth $24,000!
The reigning champs from Gen NEXT 2016 include: Justin Lister, Natalia Evelyn Bencicova, David Sheldrick, Lara Zankoul, and Jvdas Berra.
See some behind the scenes footage of the making of some of the artful creations from past Gen NEXT contestants:
The contest is open for submission until March 6th, 2017 (until midnight, Central European Time zone, CET)! Read more about it here.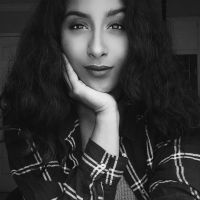 Shivani Reddy
Shivani wants to live in a world where laughter is the cure to pretty much everything. Since she can't claim "Serial Bingewatcher" as an occupation, she'll settle for wedding/portrait photographer at Lin and Jirsa & marketing coordinator here at SLR Lounge. For those rare moments when you won't find a camera in her hand, she will be dancing, eating a donut, or most likely watching Seinfeld. Follow her on Instagram:
@shivalry_inc