Broncolor is home to some of the highest quality and most reliable equipment in today's market and it is no wonder that the possibility of becoming a brand ambassador is an aspiration for many photographers. The coveted Gen NEXT contest gives up and coming photographers under the age of 30 a chance to do just that.
"Broncolor Gen NEXT is a project based on a selected group of young photographers which stand out due to their exceptional talent, skills and creative visions. They are active pioneers in what they do, they like to break new ground, push their industry forward and inspire others along the way. Gen NEXT stands for the gateway to the views of tomorrow, for the spearhead of photography."
Now entering its fifth year, Gen NEXT has once again proven to entice young, talented and exceptional photographers from all over the world. Among thousands of entries, Broncolor has named five of the best entries to represent their brand. Meet the newest ambassadors.
Kévin Pagès is a French photographer focusing on fashion, portrait and landscapes. His ability to combine fashion with surreal surroundings also named him the winner of Sony's emerging photographer of the year for 2016-2017.
Sheridan's Art is a fine art and conceptual portrait photographer located in Antwerp, Belgium. Her fine art portraits have been nominated for several accolades including the Fine Art Photography Awards in 2016 and 2017.
Marnus Meyer is a fashion, beauty and product photographer located in Cape Town, South Africa. His work has already landed him clients such as Colgate and Watch Republic.
Nils Wilbert is a product and still light photographer located in Berlin, Germany. He is fascinated by the story telling of an inanimate object through use of light and shadows.
Victoria Krundysheva is a conceptual fashion photographer as well as an art & creative director located in India. She creates art by calling attention to social issues and using visual metaphors to call attention to to them.
Each Gen NEXT ambassador will receive over $22,000 worth of Broncolor lighting equipment to bring their future visions to life. They will also receive valuable guidance throughout their two year tenure. You can keep up with their exciting journey via the Gen NEXT blog.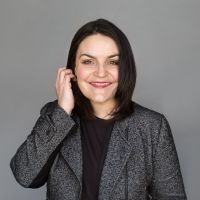 Brittany Smith
Brittany is a fashion and beauty photographer who works between NYC, Montana and LA. She photographs the way she has always wanted to feel and believes in the power of raw simplicity. When not behind a camera she can usually be found at a local coffeeshop, teaching fitness classes at the YMCA, or baking something fabulous in the kitchen. Instagram: @brittanysmithphoto