If you're looking to get into the world of fashion, beauty, swimwear photography – actually let's just blanket it and say that if it is your intention to shoot commercial images of people, even for a creative project, then shooting agency models is going to be something you consider. Furthermore, if you're truly looking to get into fashion photography, shooting agency repped models won't merely be a consideration as much as a necessity, and a daunting one. But just because getting to shoot agency models is tough, doesn't mean you shouldn't or can afford not to.
The problem arises when you've understood this, and then begin to look into how to photograph said models, because linear logic suggests that to shoot agency models you have to approach the agencies, and then they'll want to see a portfolio with [you guessed it] agency represented models. It's just another form of the ultimate catch-22: how do you get experience when no one is willing to give it to you because you have none?
Well, first off, it's not always the case. If you can build a portfolio of great, polished work, you can literally try every agency you think of to see if they'll let you test shoot their models. While this is typically unpaid today (and you can expect it to be if you're approaching them as a newbie), it's a way to build a portfolio. Now, whether you want to start out on the unpaid route and think you'll be able to turn it around and get paid later by the same agency is a different debate, but it's still often done.
Conventional wisdom dictates that your luck would be better realized at the start by approaching smaller agencies who may give you a chance with their less senior and less experienced models, rather than going to Ford or Wilhelmina and asking for the top two lines of models you see on their website. Anyway, we will get into more of the how to approach and shoot agency models in a later post, but perhaps just as pressing is the need to understand first that you really do need to have agency models in your portfolio.
Some of you may think that just having some attractive friends or random people may suffice, but I'd urge you to reconsider and heed the advice given by Marius Troy and Melissa Rodwell on just how important it is to shoot agency models.
You may be aware by now that we've partnered with Breed to bring SLR Lounge Premium members Melissa Rodwell's Fashion Photography Exposed and bring the realm of fashion photography education within our annals. Breed has a sole focus on fashion photography appreciation and education and is a go-to resource for many, yet one of their most underrated resources is also a free one, their podcast. In the podcast working pros address the questions and concerns from the fashion-seeking about all aspects of the industry, and one of their most recent was a chat on the importance of working with represented models.
Both Marius and Melissa give current insight into the place represented models play in a photographer's portoflio, and illuminate some of the circumstances under which they would be required. Many photographers starting out won't know that even to submit to certain publications they'll need to send a casting list and have that list populated with repped models, and more pieces like that. You can check it out here, and Fashion Photography Exposed here.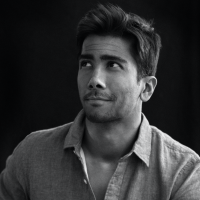 Kishore Sawh
A photographer and writer based in Miami, he can often be found at dog parks, and airports in London and Toronto. He is also a tremendous fan of flossing and the happiest guy around when the company's good.