British manufacturer, Bowens, has recently announced a new range of flashes called Generation X. This new offering from Bowens (distributed in the US by Manfrotto) is an entirely re-envisioned line whose most notable newcomer is a portable variant using an in-body rechargeable battery.
The new system will make its American debut at PhotoPlus in New York later in the month, and as SLR Lounge will be there, we'll be sure to get some face time with it. Be that as it may, we do know a bit about the new line right now, and what we're seeing is Bowens' attempt to offer the discerning photographer compelling options for on location shooting with the XMT, and an even richer experience for those shooting in-studio with the XMS.
David Hollingsworth, Bowens Marketing Manager, said,
Generation X is just the first step in relaunching Bowens to the imaging world. These barrier-breaking new products combine state-of-the-art technology and cutting-edge design and are the result of many months of very intense market research and product development. They will be the vanguard of our plans for ongoing and regular new unit roll-outs in coming months and years.
There are 4 heads to the new system, only one of which is the on-the-go model XMT 500. All of the new heads are able to synch high-speed flash up to 1/8000 of a second, and the new XMSR remote for the system allows that maximum to be achieved using whatever brand of camera you've got, and TTL with Canon, Nikon, and Sony, all with which you'll be getting 9-stops of control (1/1 to 1/256).
The XMT will have a minimum flash duration of 1/10309sec and recycle times as quick as 0.01 seconds according to the literature, and you should get up to 500 shots per charge, and go from empty to charged in 4 hours.
The XMS on the other hand, ups performance even more. They will be available in 500W, 750W, and 1000Ws variants, and Bowens is saying they have a flash to flash consistency of ±30°K/0.53% (Kelvin). And price? Here:
XMT 500 $1,799.99
XMS 500 $1,099.99
XMS 750 $1,299.99
XMS 1000 $1,499.99
XMSR Trigger $ 289.99
Check them out more closely on Bowen's site.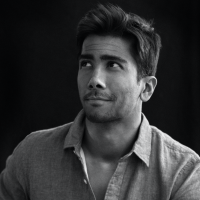 Kishore Sawh
A photographer and writer based in Miami, he can often be found at dog parks, and airports in London and Toronto. He is also a tremendous fan of flossing and the happiest guy around when the company's good.