It's the 6th day of January and all of your soul searching and goal setting is underway in the form of a new gym membership, a vow to do more personal photography projects, and/or you're very close to kicking your Starbucks habit down to just one a day. Either that or you're like me and have already broken all those resolutions already…oh well, good intentions and all that.
One of my resolutions was to change up my photography business this year. Honestly, in the last year, I've just coasted along in my business, desperate for a change and completely unmotivated to do anything new. I have the desire to create something, anything – the curse of an entrepreneur's heart, I suppose, but not photographically. In marriage, there is something called the 7 year itch, a term that suggests that in a relationship happiness declines around year 7 and people are bored. So if your business is suffering from the 7 year itch (or the 4 year, 5 year, 6th year itch), here are 10 ways to help you beat boredom and maybe grow your business in the process.
10 Ways to Beat Boredom and Grow Your Photography Business
1. Explore New Photography Genres
Are you a wedding photographer? Maybe it's time to go on a photo expedition and learn more about landscape photography, then incorporate what you've learned into some kick a** landscape-y wedding photos. Are you deathly afraid of newborn photography? I am. Perhaps you could learn more newborn photography techniques and expand your services to your former brides and grooms who will be expanding their families before you know it!
Don't be afraid to take on projects you would not normally take on. Last year, I got the opportunity to be a set photographer on set of a music video…in Greece! Open yourself to exploring other areas of photography and the doors will open for you.
2. Try a New Camera/Lens
I'll admit it. My Canon 5D Mark II has lost its sparkle. What once was an instrument of joy and awe, seems like a millstone around my neck at times. I'm bored with my lenses, I know exactly how they work, how my images will come out, the sweet spot on my 24-105 that was so hard to find…there was no excitement for photography anymore. Luckily, I was tasked to test out the Fuji XT-1 and in the process, got excited about photography again.
This doesn't mean go out and spend all your money on new gear. There are plenty of places where you can rent a kit for the weekend. Try something totally new. If you're a DSLR shooter, rent a mirrorless. If you only use Nikon, rent a Canon.  If you love prime lenses, try only shooting with zooms. Change things up a bit and see what happens.
If you're on a tight budget like me, you don't have to spend any money at all. If you only shoot stills, try the video function on your camera. Or trade lenses with a photographer friend for the weekend. Just get your hands on something new, just for a little while.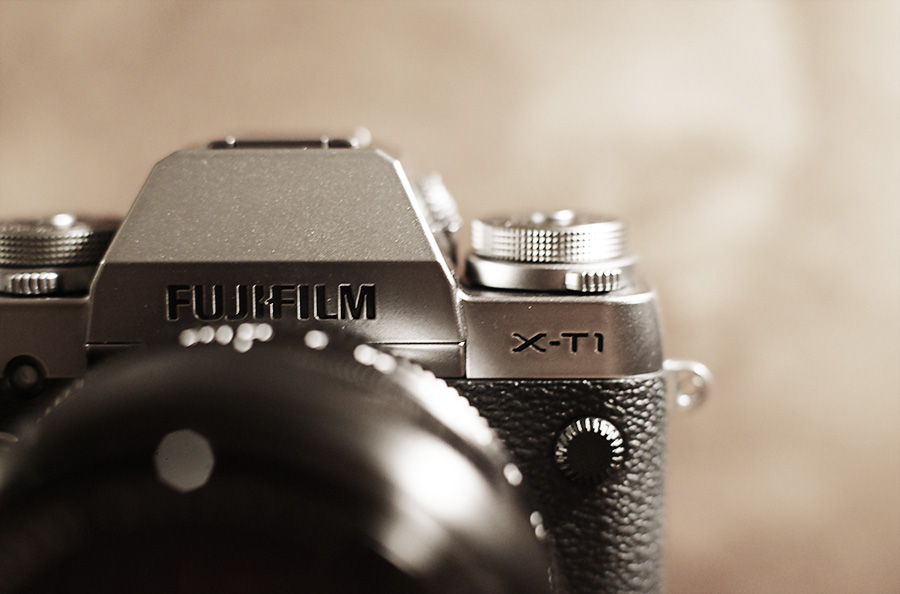 3. Expand Geographically
Is it time to expand your services somewhere else? Maybe it's your dream to go to the Bahamas. Consider ways to combine your business with a trip. Market to destination brides, look up and contact some wedding planners in the Bahamas. Perhaps offer up your services to a photographer that you know who might need an assistant for their destination weddings. Or take a photography workshop in the Bahamas. I have a great one to recommend…THE ULTIMATE WEDDING WORKSHOP IN THE BAHAMAS! FSTOPPERS BAHAMAS 2015
Consider expanding your business to another part of the state or another state altogether. Or go extreme, sell all your stuff and move.
4. Collaborate
I've always loved working in a group setting, even in high school where inevitably, I ended up doing all the work. There's something about the meeting of the minds that gets the creative juices flowing as you spring board ideas off each other. Find a partner in crime.
Last week, I called my friend and fellow photographer, Kaylee and we set up a fashion photo shoot. The planning and the storyboarding gave us a kick start creatively to make some really fun images, just because.
5. Make a List
In this article, 100 Ways to Be a More Creative Photographer, Tanya gives us a great list of things to jumpstart your creativity. Commit to picking one a week/month and see what happens!
Better yet, make your own photography bucket list. Write it down and post it somewhere where you can see it. Make sure you read it every day. Even better, make some goals outside of photography. Call them resolutions, call them a bucket list. This year, I plan on running a half marathon. I hate running, but I'm gonna do it just because.
6. Offer a New Product
Tired of the same old leather wedding album? Look for a company that has more options! Perhaps it's time to invest in USB drives to deliver your images instead of discs or Dropbox. Take a look at metallic prints or magnets, calendars or greeting cards. Every year, when I do family portraits for my existing clients, there are always one or two clients that have printed their previous year's Christmas photo onto their cell phone case. Why not?
New products can be exciting for not just you, but your clients as well. A great place to find cool new photography products is at WPPI, which is only weeks away!
7. Create a Bigger Mission
Research donating your services to a cause you're passionate about. Write down some new goals, big, scary goals for you to achieve next in your business. Already booked 30 weddings? Reach for 60! Always wanted to be an educator? Apply to speak at a photography conference.
Now that all the shiny newness of your photography business has worn off, and you've conquered some of those initial business goals and fears, it's time to make new goals. What do you want your business to accomplish in the next 3 months? 6 months? 12 months? Beyond paying the bills or booking X weddings. Think big, dream big.
8. Change Your Workspace
Get out of your PJ's and get dressed for work! Better yet, take your laptop and edit your next session at a coffee shop. You could also consider renting out some office space from someone a few times a month. Sitting in your home office can be great, but also very distracting.
At my house, I'm homeschooling, taking dogs out for walks, cooking dinner, washing dishes, mom-ing, etc. Some days, just going to the library, where I have to not only get dressed and do my makeup before I leave, I get a few hours of quiet focused time to work. It is much more productive than an entire day doing snippets of work between interruptions.
9. Take a Break
Not just a 10 minute coffee break, I mean a BREAK. Sometimes, you just need to walk away for a bit. Take a sabbatical for a month or two. Refocus on you and the things you are passionate about. Leave your camera in its bag and enjoy being in the moment. You might be a bit rusty when you return, but like riding a bike, it'll come right back to you.
I left wedding photography for an entire year. It was still here when I came back (at a lesser extent, but I was refreshed and ready to work again)!
10. Quit and Start Something New!
Maybe it's time to really evaluate if you actually want to run a photography business. Sometimes your heart is just no longer in it anymore. There is no shame in moving onto something new. If you are bored all the time, you're dreading even picking up your camera, everything about photography makes you roll your eyes, you're becoming jaded, and you've tried some of these suggestions above to no avail, time to close shop. Life's too short to suffer through your daily tasks. Find a new dream, find a new passion and leave this one behind.
Check out this article on how to quit the wedding photography business.
Bored, No More!
As entrepreneurs, we tend to get bored easily, but sometimes being bored is exactly what we need to motivate us to get creative, keep going and be excited again! Inevitably as a creative, we have to get bored. It's all part of the process. So enjoy the boredom, the time for creativity and excitement is just around the corner!
CREDITS : Photographs by Hanssie (unless otherwise denoted) have been used with permission for SLR Lounge. Do not copy, modify or re-post this article or images without express permission from SLR Lounge and the artist.
Hanssie
Hanssie is a Southern California-based writer and sometimes portrait and wedding photographer. In her free time, she homeschools, works out, rescues dogs and works in marketing for SLR Lounge. She also blogs about her adventures and about fitness when she's not sick of writing so much. Check out her work and her blog at
www.hanssie.com
. Follow her on
Instagram