Take a Time Out with Tanya, art director & graphic designer turned commercial photographer who really just wants a break from her three kids. Sign up for her weekly email here so you'll never miss a Time Out.
When I first decided to make my photography hobby a business, I was a little clueless about how much marketing would be involved in order to be successful. At the time, I had been getting several requests to photograph people weekly and I was very busy. But, when I started charging for my services, suddenly the inquiries stopped rolling in. I learned that successful photographers have to market their business, and getting creative about how and where you market is a must.

One thing I've been implementing into my marketing plan for WorkStory Corporate Photography is blogging, both on my own website and as a guest blogger for other sites. If you've completed our Photography SEO and Web Marketing Workshop you'll know that building links from external sites is very good for your Search Engine Optimization, which will increase your chances of being found in an internet search.
One of the most effective ways to build links to your website-and get some free advertising for your business-is to offer to write guest posts for blogs your target customers might read.
Why write guest posts for free?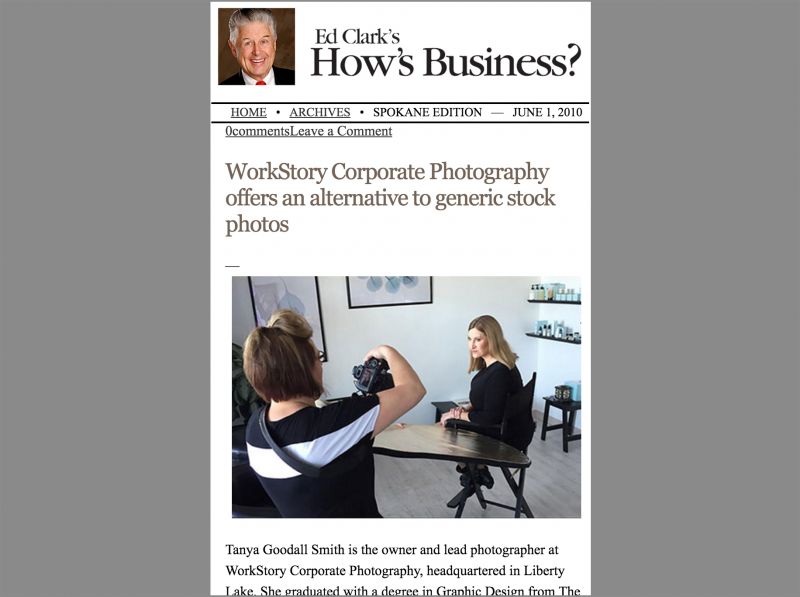 If you've kept up with my stuff here, you'll know I'm not a fan of working for free. If you've developed a valuable talent and invested time and money you deserve to be paid for your work. However, press is a valuable commodity itself and many blogs have become more influential than traditional news outlets for many demographics. Think of your guest posts as press exposure, and offering to write a post for free makes total sense. There are a number of things you should consider when choosing which blogs to pursue and what your proposed topic should be.
How do you know which blogs to write for?
Ask yourself, "Which blogs do my target customers read?"
If you're a wedding photographer focused on local weddings, you'll want to find the blogs that brides in your area are using as a resource for planning their wedding. In Spokane, Apple Brides is the one and only premier blog for wedding inspiration, but what about the blogs of other wedding vendors? Jewelers, wedding planners, venues, caterers, stationers, hotels, gown shops, etc. If these vendors have an online blogging presence they would most likely welcome free wedding related content from a fellow vendor, especially if the post included gorgeous photos of their product or service you just happened to capture at a wedding. This is where collaboration and building relationships come in handy. It's all about who you know (especially in this small city).
If your target customer lives anywhere in the world (destination weddings anyone?) you can pursue larger blogs with a national or worldwide audience. The bottom line is, you're going to have to do some research to find the perfect blogs for you and your photography business.
What if you don't specialize in weddings? For baby, kid, and family portraiture, get creative; does your pediatrician have a blog? How about the local baby boutique? The library? Blogs like Red Tricycle that feature family friendly activities around the country by region could be a good fit, and they have a huge following, which means big exposure for you.
[Check out our tips on how to market your photography business]
As a commercial photographer, I've recently reached out to some local business owners who use blogging and/or customer e-newsletters as a big part of their marketing strategy and offered to write a guest post that is relevant for their clients. They were totally on board and probably elated they won't have to come up with content for one week.
What should you write?
Ah, the golden question. What should you write about? This largely depends on the blog you're submitting to, and your target audience. Time to get creative here. While many wedding related blogs feature just photos of weddings, articles that offer useful advice and tips or tell an entertaining story will be better for your SEO and will do a better job of engaging your audience. Topics like "What to Wear for Your Family Photo Session"; "10 Ways to Build Your Personal Brand", and "Tips for a Stress Free Wedding Day" are all likely to be of interest to your specific audience.
To generate ideas, I suggest you do a brainstorm. When thinking of topics, consider your audience (brides, moms, business owners, etc.), and the blog you want to submit to  thinking about what kind of submissions do they accept? (More on that below), and your unique skill set. What tips do you have to offer? Write everything down you can think of, even if it's a stupid idea. You can go back through the list and choose the top 3 to 5 ideas later.
How do you submit articles for publication?
When submitting articles for consideration, the most important thing you can do is find the submission guidelines for each blog and read their specific requirements. This is very important. Each publication will likely have slightly different submission process.
To find the guidelines, look for a submissions tab (sometimes "write for us" or something similar). Follow the instructions carefully in order to be taken seriously.
If there is no submission link directly on the blog they likely do not accept guest posts regularly, but this doesn't mean you can't contact the editor and pitch an article idea. A pitch usually consists of a proposed headline (which the editor may change later) and a three to four sentence synopsis of the article idea.
Before you write your pitch, search the blog you're targeting to make sure the topic hasn't already been covered recently. If it has, see if you can put a unique spin on it or pitch a different idea. Sending a link to your photos or other writing samples you have had published is also a good idea. If you haven't had any articles published, having some solid articles on your own blog is a good start.
Some blogs require you to pay to have an article published as an "advertorial", which I personally avoid. It's up to you to decide if the exposure you would get from such a tactic is worth it.
What if You're Not a Good Writer?
Just as anyone can pick up a camera and learn to become a better photographer through study and practice, I believe anyone can be a writer. We all have a unique voice and perspective. There are, however, a few things you can do to improve your writing. Taking classes, practicing and having someone review my work before publishing are three things I have done to improve my writing over time.
Hands down, the best class I have ever taken that was specific to blogging, was  Irresistible Words by Psychology for Photographers. In this e-course, Jenika offers simple, effective tips and exercises for becoming an engaging, even entertaining blogger. When I took the course, I considered myself to be a talented writer already, but my writing definitely improved after. I often go back to the pdf materials that were included to brush up on my skills. If you're serious about marketing your business with blogging, you should definitely check it out.
Editing is a huge factor in being a good writer. Make sure you take time after writing your article to edit (there's a whole chapter about editing in Irresistible Words). Once you've edited it yourself ask a competent writer friend to proofread it for you. I actually hire someone to proofread the copy for my business marketing materials because it's that important to me. Here at SLR Lounge, a second pair of eyes always goes over our articles before publication. Editors will likely not accept submissions full of typos or grammatical errors.
Ready, set, Start Writing!
Ok, now you know everything you need to know to get started building those back links and getting some online exposure and buzz for your business through guest blog posts. I'd love to see some of your guest posts in the comments below, if you would like to share.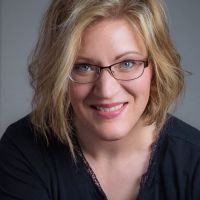 Tanya Goodall Smith
Tanya is the owner of WorkStory Branding Photography in Spokane, WA. Businesses hire her to create story-telling content that sells their high end products and services. She also teachings photographers her unique business model for making serious money as a corporate and personal branding photographer. Find her at
workstoryphotography.com
and
workstoryeducation.com