With the impending arrival of my third child earlier this year, I was intrigued by the title of Rachel Brenke's latest work.
The Laundry List: A Mom's Guide to Running a Successful Business and Home promised tips on how to maintain my business and manage my children and home without losing my sanity, which seemed already to be hanging by a thread.
A mother of three herself, Rachel Brenke is a business consultant with many hats including author, photographer, lawyer, business consultant, social media marketing strategist and the creator of The Law Tog, providing legal contracts for photographers. Talk about over achiever!? Rachel has even owned a few successful online clothing boutiques, endured several deployments as a military spouse and survived thyroid cancer. If anyone knows anything about balancing home and business, this woman does.
This easy-to-understand book is written for moms pursuing any business but is particularly appropriate for those in the photography industry. I started my own business a few years before I had kids, with the intention of being able to work from home once they came along, and I wish a resource like this had been available to me at the time. Every book I read about starting a business or working from home had been written by men, and work/life balance or managing household chores and childhood emergencies were never once mentioned.
The Laundry List covers topics like how to legally structure your business, setting and accomplishing goals, marketing, pricing, outsourcing and taking time for you. Included are little helpful tidbits of advice called "Laundry Tips" throughout the text.
I do wish Rachel had made available some downloadable action item worksheets as there are several to-do lists and suggestions for brainstorming. The section on writing a business plan, for example, is fantastic and would be made even better with a printable list to fill out while reading.
I came across several typos, which might be resolved by now, since I got the book shortly after it was released in February. Otherwise, I felt The Laundry List was a great resource for anyone faced with balancing parenthood and starting a small business. I'm giving it 4 out of 5 stars.

Reading this book also made me think back on my own small business experiences. What "Laundry Tip" would I offer? I think I would advise any photographer contemplating starting a business to take the time to do your market research and write a business plan, as Rachel suggests, before declaring yourself open for business. And, do you really want to turn a beloved hobby into a job?
What business tip would you share with our SLR Lounge community? Leave it in the comments.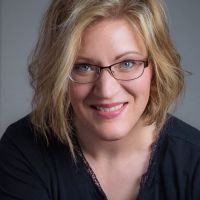 Tanya Goodall Smith
Tanya is the owner of WorkStory Branding Photography in Spokane, WA. Businesses hire her to create story-telling content that sells their high end products and services. She also teachings photographers her unique business model for making serious money as a corporate and personal branding photographer. Find her at
workstoryphotography.com
and
workstoryeducation.com