Stepping Out Of Little League
You've been taking photos for a while. You've made your Facebook photography business page (I have 3…), and now are looking into making a serious investment. Photography equipment can figuratively cost an arm and a leg, and to be honest, you don't have to spend that much to capture beautiful images.
Michelle and I have some tips and direction for you, depending on what discipline of Photography you want to study.
Body, Lenses, or Lighting | Which Should You Upgrade First?
Click to Subscribe!
Our Recommendation For Aspiring Landscape Photographers
For the aspiring landscape photographers, both Michelle and I agree that lenses are the first thing you should upgrade. The keyword here is wide-angle, and there are plenty of affordable lenses that will not only give you stellar performance and sharpness but are also used by professionals as well.
Lenses We Recommend For Landscape
Also, if you're interested in learning more about landscape photography, I highly suggest following our own writer Matthew Saville. His wealth of landscape photography knowledge will have you shooting epic star trails in no time.
Our Recommendation For Aspiring Natural Light Portrait Photographers
If you're interested in taking natural lifestyle portraits, like senior portraits or engagement sessions, then we would recommend investing in a lens first. Prime lenses are going to give you the best value, specifically the nifty fifty (50mm f/1.8), which is usually around a couple hundred dollars or less. The 85mm focal length is my personal favorite lens for portraits because of its beautiful bokeh producing abilities.
Lenses We Recommend For Natural Light Portraits
Our Recommendation For Aspiring Street/Travel Photographers
Michelle and I have different views on street photography, but we agree that a smaller mirrorless body is the first thing you should upgrade to (if you don't already have one). A mirrorless camera has the advantages of being discreet and portable, making it perfect for street and travel photography. There are so many different mirrorless systems now, all with their own pros and cons, so I would encourage you to do your research before investing in a new system.
But let's say you already have a mirrorless camera, or don't want to ditch your DSLR system? Well, the next thing you should invest in is your lenses. I'm not going to list out all the lenses I would recommend because there would be too many, so instead I'll list the focal lengths.
The 35mm Lens
This is my favorite lens when traveling or doing street photography (The Sony RX1R II is the ultimate travel camera to me). This focal length is perfect when you want to be close to the action, or if you want to step back and capture a beautiful landscape or architectural shots.
The 70-200mm Lens
Michelle likes to capture her subjects from a distance, undisrupted. This style of candid shooting is also useful when photography wedding or event photography.
Our Recommendation For Aspiring Wedding Photographers
Michelle and I have come to a split decision when it comes to which to invest in for wedding photographers. It's not that one of us is right, and the other is wrong, this is simply a difference in opinion from over a decade of combined wedding photography experience.
Lighting for Aspiring Wedding Photographers
In the video, Michelle points out that as a photographer, our job is to capture light, and without good light, it's difficult to capture good photographs. If you understand how to use and manipulate light, you can capture incredible images even in the bleakest environments. Like in the video below, where Pye literally creates Golden Hour after the sun has already set.
Lenses for Aspiring Wedding Photographers
If I had to start weddings all over again, I would get a nice 50mm prime lens. And yes, I would pick this lens over the 24-70mm f/2.8 (although if I'm the primary shooter, I would definitely have the 24-70mm in my kit). Shooting with a prime lens will expedite your learning process as a photographer. It forces you to watch your composition, and you have to work for your composition, walking up/away rather than zooming in/out. As a wedding photographer, your best shots will make your portfolio, and having a 50mm prime lens is one of the best ways to get portfolio images.
Conclusion and Learn More
We hope you enjoyed this video! At SLR Lounge, we're committed to creating resources to help photographers grow, no matter what they're trying to learn. If you're interested in learning more about photography, then be sure to check out the SLR Lounge Store, and subscribe to our Youtube Channel for more videos like these!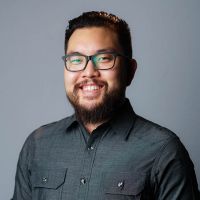 Joseph Cha
I'm a photographer and cinematographer based in Southern California. When I don't have a camera in my face I enjoy going to the movies and dissecting the story telling and visual aesthetics.