The rate at which the popularity and relevance of the "blog" have grown over the past ten years is astounding. Blogs have gone from an optional exercise to a potent marketing tool that can make or break reputations and careers. These days, a blog post published at the right time can bring national or international recognition. While I'm still waiting for the shiny rocket that I can ride to fame and fortune, there are a few steps that I can take to ensure I'm doing my photography blog justice while presenting myself in the best possible light to potential customers.
Consistency
Have you ever done a web search on a random subject and found a website that looks promising only to find that it has one post about your subject that was written four years ago and hasn't been updated since? Chances are, blogs like that don't have much (if any) traffic, receive no leads or results, and may have even forgotten that they even had a blog.
To avoid a similar fate, it is important that you blog on a regular basis. It might be weekly, monthly or daily, but work to ensure that you are posting new content to your blog frequently. This is important because it helps your site's SEO (search engine optimization), gives you ready made updates for your favorite social media platforms, and gives your followers a reason to return to your site time and again. If your posts tend to lag, readers that are interested in what you have to say might find themselves trolling through content they've already read. If this happens enough, those readers will eventually move on to greener (and fresher!) photography blogs.
In addition to consistency of posting, be mindful of consistency in quality. You can be the next Pye Jirsa (aka super-awesome photography rock star) or Caroline Tran (Check out her brand new workshop here!), but if you are unable to communicate clearly without a level of quality, you won't realize your potential. Ensure that you are providing high-quality content in the form of text and images; your readers will be appreciative. Of course, you may never know that, but that's the nature of virtual relationships!

Personality
If you are a photographer with a blog, your purpose is most likely to educate other photographers or increase leads for photo sessions or print sales. Regardless of your purpose, it will be difficult to accomplish if your writing comes across like it was written by that robot in that one Will Smith movie about robots. With so much information being disseminated online, readers appreciate writing and communication that isn't boring and that allows a peek into the mind of the writer. Think about it, if you feel that you have to change who you are in your writing in order to appeal to a wider audience, isn't it possible that you are attempting to appeal to the wrong audience? Be yourself, sell yourself, and revel in the fact that people are seeking you out because they like you.

Relevance
You can be the most consistent mamba jamba this side of the river (doesn't matter which one) with a personality that Prince Charming would kill for, but if your content isn't relevant to the audience with which you want to connect, your blog won't be successful. So, when deciding what articles to write, determine your target market, completely define your niche, and attack them with excellent content that they can't ignore. Pull on heart strings, mesmerize with photos, and wow with your expertise. Then you will begin to see the benefits and get some results from your efforts!
Search engine optimization (SEO)
The ever changing bane of a blogger's existence is also something that you cannot afford to ignore. This tedious, time-consuming, frustrating aspect of running a blog is what helps drive your website to higher ranks in searches and helps you get in front of the people that are looking for the goods and services that you offer. When planning your blog posts, focus on including keywords that you are confident your target market will search for. Use those keywords in your article, tag images in your article with those keywords, and find a way to make your title relevant to those keywords. When someone searches for your chosen keywords, search engines will find your site and then present its findings to the potential reader.  How close you are to the top of that list is determined by how popular you are in relation to others in your chosen niche.
If you really want to step up your SEO game and get your blog working for you rather than stressing you out, definitely make the investment and check out our SEO Handbook. It will be invaluable as you seek to improve your blog and website.

Marketing is the key
Without a doubt, marketing is one of the biggest hurdles on the road to making money from your love of photography. To help you along the way, here are some recent articles that I hope you find beneficial!
What are some of your favorite ways to ensure your blog is rocking and clients are knocking? I'd love to hear from you in the comments!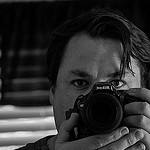 Michael Henson
Michael Henson is a St. Louis based photographer obsessed with everything creative. His photography interests span genres from still life to sports. When he's not running around with his face to the camera or behind a keyboard writing, you can typically find a guitar in his hands or catch him out enjoying life with his family and friends. For more from Michael, bebop on over to: WEBSITE:
Michael Henson
Personal Facebook:
Michael Henson
Business Facebook:
Henson Creative
Instagram:
@michaelehenson