What you see in Zeke's left hand is neither an APS-C sensor nor a full-frame sensor. No, in his left hand is a composite sensor roughly the same size of a Phase One medium format camera! The big puppy next to it is the 112mp Spectral Instruments 110S B&W scientific camera sensor. This camera allows them to take a photo with an exposure that can last for hours with almost no noise!
So the big thing about this is that based on the social media's reaction to it, Spectral Instrument is looking to make a one-off version of this camera tailored to traditional photographic purpose and Zeke is looking to see which of your favorite photographers will get a chance to use it. Some of the names he mentions include Greg Heisler, David Hobby, Zack Arias, and FStopper's own Lee Morris, whom he suggests to recreate his iPhone photoshoot with this.

So who do you want to see shoot this? Zack Arias is definitely down to do it.


You can visit Spectral Instruments' website for more info.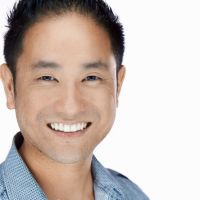 fotosiamo
Joe is a fashion and commercial photographer based in Los Angeles, CA. He blends creativity and edge with a strong style of lighting and emotion in his photographs.