The dilemma: You're a photographer and you're off on holiday with the partner and/or kids, and while you're not willing to significantly compromise the holiday in order for you to get some decent photos, you still want to take some good ones. So, how do you do it without breaking up the best moments to fiddle with gear or without ignoring your children / partner for days on end while you satisfy your passion? In my opinion, the correct gear will play a crucial role.
Considerations For Travel Photography With The Family
Travel photography is difficult at the best of times; If we're talking about stunning photos of cityscapes, then you'll probably want to get there before sunrise or sunset, find your spot well in advance, and shoot for a couple hours; Street photography will require lots of walking (not child-friendly). Basically, pretty much any genre is not conducive to fun holiday activities with the family.
What we're aiming for is to be able to take good travel photography and still be able to be present in the moments, and all without compromising the experience for our loved ones and ourselves. As well as that, there are obvious space and weight restrictions you'll have to take into account. If it's a choice between an extra lens or your wife's toiletries, I think we both know who wins that argument. In addition, if you're wandering around a beautiful city all day then you're not going to want a ton of gear along with everything you already have for your day out. Finally, you'll need to capture a wide range of activities so versatility is key, and with all that in mind, your gear choices must be based on flexibility and weight.
Best Lenses For Your Holiday Photography
Holiday photos can encompass so many things and will be heavily dependent on your location. Generally speaking, if you can cover a wide range of focal lengths, and have something for shooting in low light, you'll be golden no matter what arises. Here're my recommendations for some great holiday glass, pick whatever you feel will best suit your needs. Do not take everything!
Wide Angle Zoom – Good for walking around towns and as a general all rounder
Sigma 24-105mm f/4 DG OS HSM Art 
ANY 24-70MM – Tamron's is a good compromise between quality and price
Telephoto Zoom – Excellent for capturing family activities from a distance and for unique holiday photography; use the compression.
ANY 70-300 – Nikon's version is excellent. The Canon L is also good but expensive
Low ight Beauty – Perfect for anything at night or in dark museums
Nifty 50mm – Either a 50mm 1.8 or 1.4, budget depending
As I said before, the most important thing to think about is where you'll be and what sorts of things you'll be shooting. If it were me, I'd probably go for the Sigma 24-105mm and 35mm. The right choice for you, however, could vary greatly.
Another big consideration will be your camera. Is it a cropped sensor? Does it have good capabilities in low light? All factors you will need to take into account when choosing the right lenses for you. Crop will give you that extra 'reach' but less convenient for small spaces. Of course you'll have more choice in terms of size if you go with a crop sensor, which will open up cameras like the Fuji X-E2S, or Olympus O-MD- EM1.
Of course, on the other end of the spectrum, if you're a bit old school, you cold go with a rangefinder style fixed focal length like the Fuji X100T, Sony RX1R, or Leica Q. Each of those three represent a different price point but similar focal lengths and sizes. You can check out our review of the RX1R here. 
What Tripod to take On Holiday?
Tripods are such useful devices which can open up many possibilities for your photography. Unfortunately, they also tend to be bulky, sometimes heavy, and on occasion are not permitted in some locations. Some of you may disagree here but because of all those reasons, I'd recommend either a clamp-on tripod like the one you see above, or a mini tripod. Neither of those options are ideal but the whole point here is not to compromise the experience for everyone else, to pack light and move quickly. You'll also be far more likely to go unnoticed by security guards using one of these tripods.
Find a clamp tripod here and a selection of tabletop ones here.
Essential Accessories For Travel Photography
Continuing with the theme of packing light, the only non-essential accessory I would take would be an ND filter. The reason for that is to have the ability to do some long exposure photography. A perfect example being a recent holiday to Croatia; we visited a lovely waterfall and had I owned the ND filter which I now do, I could have quickly slapped it on and done a nice long exposure shot to blur the water.
In terms of which to purchase I, and the SLR Lounge team, recommend the Tiffen series of filters. I bought the Tiffen 1.2 ND Digital HT and have been very impressed with the results thus far. 1.2 equates to 4 stops of light loss which will cover the majority of your long exposure needs. You can find the Tiffen filter here.
How To Take Good Photos While On Holiday?
Now we've covered the gear side of things; I thought I'd give you a few quick travel photography tips to help get you going.
Pick your moments – You cannot spend the whole time ignoring the family and taking photos. Well, you could, but I wouldn't advise it. Instead, pick your moments around areas / times you know will be good. Other than that, put the camera away. If you're looking for good times of day, check out the Photographer's Ephemeris.
Preparation is key – Nobody wants to be hanging around waiting for you. Think ahead and have your gear prepped before you get there.
Ignore the "standard" tourist photo – Unless that's what you want, I would personally try to find something different, or at least a different angle of the classic monument. My photo of the Arc De Triomphe above for example
Be creative – This is a time when you can experiment. These photos are only for you so push the boat out, try new things (including editing techniques) and see if they work.
Summary
Holidays are usually a lot of fun, and as you're going to a new place it's tempting to let your passion take over. That's completely understandable but I'd advise a little restraint. From personal experience, prioritizing photography while away is not a good idea. With that in mind, if you can follow all the advice here you'll stand a better chance of capturing something interesting.
If you'd like to get some photography education before you head off on your summer holiday, be sure to take a look at SLR Lounge Premium. It's an amazing service which includes all of the fantastic education that the SLR Lounge team have created. Not only that but the first 1000 subscribers get some nice extra benefits. Check it out here.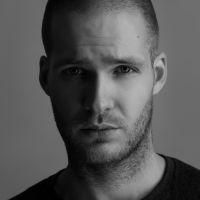 Max Bridge
Max began his career within the film industry. He's worked on everything from a banned horror film to multi-million-pound commercials crewed by top industry professionals. After suffering a back injury, Max left the film industry and is now using his knowledge to pursue a career within photography. Website:
SquareMountain 
Instagram:
Follow Author