If you're like me, even if you are proud to show off the branding of your shiny new camera, the strap that is generally included with most DSLRs just doesn't cut it when it comes to your style, form, and function requirements. The strap you'll need while shooting a red carpet or wedding will often be totally different from the one you use while hiking with friends & family. The good news is there are an incredible amount of third-party straps & holsters to choose from.
To help you decide which strap and/or holster is right for you, we've created our list of the Best Camera Straps and Holsters for Photographers, updated annually. These lists are based on our personal experience as working photographers combined with extensive research from other reputable sources online.
If we missed anything, or if you have any recommendations on what we should consider for next year, please comment below!  For more "best of" lists, see our Best Of category.
Best Camera Straps
Just like all of our other photo & video accessories, most photographers will have at least two different camera straps in their arsenal that gets switched out depending on the situation. Myself, I've got six different straps and holsters and I use each and every one of them. In fact, now that I'm writing this article, I realize that a few of them are due to be retired and replaced with updated versions.
Peak Design Slide Sling Strap (Our Choice)
Our Winner for Best Camera Strap.
The Peak Design Slide, (or Slide Lite), Camera Sling Strap is one of the favorites on the market and for most people we've spoken too. It's a versatile strap that can be used as a standard neck strap as well as a sling or shoulder strap.
It comes with several attachments to work with a plethora of camera systems and integrates seamlessly with the Peak Design Bags & Clip System. The Slide strap is internally padded and both (the Slide and Slide Lite) are made from nylon webbing. There is a grippy side designed for when you're wearing the strap as a shoulder/sling to help prevent slipping. Both straps have dual quick-adjusters to provide quick and easy adjustments to the length of the strap with easy reconfigurations.
Check the prices from our preferred retailers below:
BlackRapid Curve Breath Camera Strap
Our 2nd Place Winner for Best Camera Strap.
BlackRapid has quickly become one of the most trusted names in camera straps. The Curve Breath is an update to one of their original straps that improves upon its previous model with a new mesh material to improve airflow (or "breathability") and still offer an incredibly comfortable padding.
The cross-body strap, which is optimized for female photographers, places the camera at waist level to give you quick and easy access while offering you the ability to go "hands free," letting it hang safety and securely when you need a break or have to use your hands for something else.
Check the prices from our preferred retailers below:
ONA Presidio Camera Strap
Our 3rd Place Winner for Best Camera Strap.
The Ona Presidio Camera Strap is our choice for a sleek and retro-looking camera strap to match the rest of your gear and style. Made with Italian Tanned Leather, this strap is also padded with soft neoprene and chrome buckles to allow for easy length adjustments.
The quality material in this strap will ensure that even the heaviest of gear won't be too much of a strain over the course of a day. This strap is also available in a waxed-canvas design for $30 cheaper if you're looking for a similar style on a budget.
Check the prices from our preferred retailers below:
Lucky Straps Standard 53
Our Choice for Honorable Mention
The Lucky Brand Standard 53 Camera strap is kind of incredible, from the packaging, to the custom embossing, to the optional strap lengths, and quality oiled leather. The strap is an absolute top quality strap that meets the needs for something functional and comfortable, as well as absolutely great looking with a touch of personal flare!
The strap is longer and more comfortable than most stock camera straps and is designed to be worn like a sling across your body rather than a "standard" around the neck strap. The only downside to this strap is they are made (lovingly) in Australia and as such, are currently only available by ordering directly from the company website, but even so the deliveries are fast, affordable, and trackable!
Check the prices from our preferred retailers below:
Best Camera Holsters
While some holsters are technically still a part of the strap category, they'll provide you with some extra versatility and comfort that a "normal" camera strap can't provide. Used on their own or in tandem with the camera straps mentioned above, the holster systems will give you a "quick draw" feel that you won't soon forget.
Holdfast Gear Money Maker Holster (Our Choice)
Our Winner for Best Camera Holster.
The Holdfast Gear Money Maker is a sleek and stylish dual camera holster that not only looks fantastic but functions even better. If you're a wedding or event photographer, you're used to having to carry around multiple cameras and lenses, so back & neck pain are nothing new, but the Money Maker helps alleviate that.
This strap is designed to carry one, two, or three cameras all while evenly distributing the weight to reduce the pressure on your lower back.
Available in a variety of colors, (and materials now), the Holdfast Gear Money Maker also boasts a clip design used to attach a sail to a boat, giving you an extra sense of security for your gear.
Check the prices from our preferred retailers below:
Spider Camera SpiderPro Single Camera System V2 Holster
Our 2nd Place Winner for Best Camera Holster.
Spider Camera's SpiderPro Single Camera System V2 Holster is a solid favorite among photographers who prefer to not wear straps for their system. On top of the comfort bonus, you no longer need to worry about neck burn and chafing from a full day of running around with one or more straps over your back. The hip holster system frees your upper body by making use of a "utility-belt" style with a quick draw locking system, giving you both quick access and secure safety for your gear.
The belt is padded for comfort and system wear prevention with a triple-action lock system to ensure it doesn't unbuckle accidently. And for those concerned about the mounting plate preventing you from attaching additional accessories, fear not! The mounting plate system is designed so that you can attach tripod mount/plate or similar accessory as needed for quick shifts in your shoot.
Check the prices from our preferred retailers below:
Peak Design Capture Pro Camera Clip V3
Our 3rd Place Winner for Best Camera Holster.
One of the great things about the Peak Design Capture Camera Clip V3 is you can attach your camera to pretty much any existing belt or strap in your arsenal. Strap onto your pants belt, your backpack straps, or some of the Peak Design bags have specific reinforced loops designed for the Clip.
This system uses an Arca Swiss style quick release plate that can withstand up to 200 lbs of force while still providing instant access to your camera with its quick-release lock. The plate can also be used directly as a tripod mount if needed, giving you some extra creative freedom.
Check the prices from our preferred retailers below:
How to Choose The Best Camera Strap or Holster
The thing to keep in mind when choosing your strap and/or holster is the size of your camera, as well as the entire kit that you use on a day-to-day basis. While something like the Holdfast Gear Money Maker may catch your eye for its style and design, if you're only using a single small mirrorless system, it may be a tad overkill for your current needs. Thankfully, the main part of the selection process will come down to how it fits on you, personally.
You'll have to be mindful of the room your gear will need to sit properly in the strap/holster and on your body. If a particular belt or strap is too tight, it'll be pretty hard to get to and use your camera quickly. If it's too loose, you run the risk of bumping and damaging your gear.
Be sure to try these things on for yourself to find the right fit for you and then start evaluating what additional features you want based on your work and personal habits.
The other things to consider are the materials the straps and holsters are made from, how adjustable are they, if they can support attachments, and the number of cameras (or accessories) they can accommodate.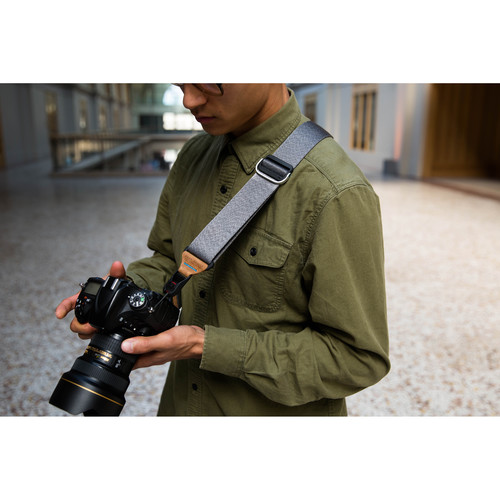 Summary
Here is a list of all the gear discussed in this article:
What did we miss? Please give us feedback so that we can check out other bags and keep this list up-to-date.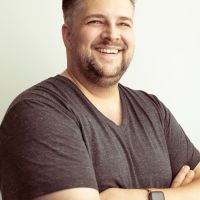 David J. Crewe
David J. Crewe is a full-time commercial photographer and Senior Editor with SLR Lounge. Based out of both Southern California & Las Vegas, Nevada. View his work and blog:
DavidJCrewe.com
Follow his Instagram:
@DavidJCrewe