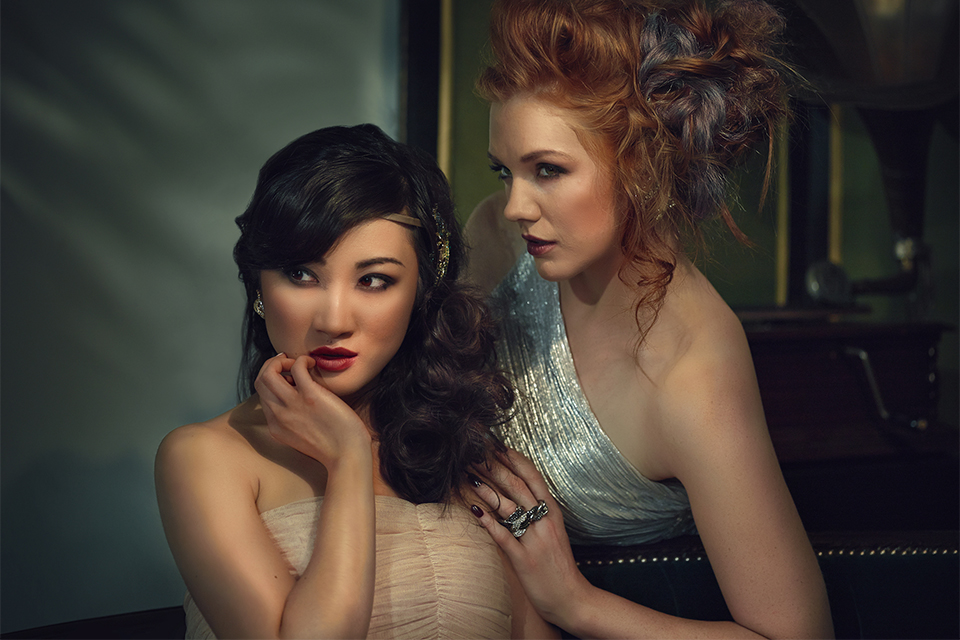 They say that when opportunity comes, you better be ready to take it and run with it. That is exactly what happened to me in what ended up being my most ambitious photoshoot yet.
The Images from the Vintage Hollywood Starlets Shoot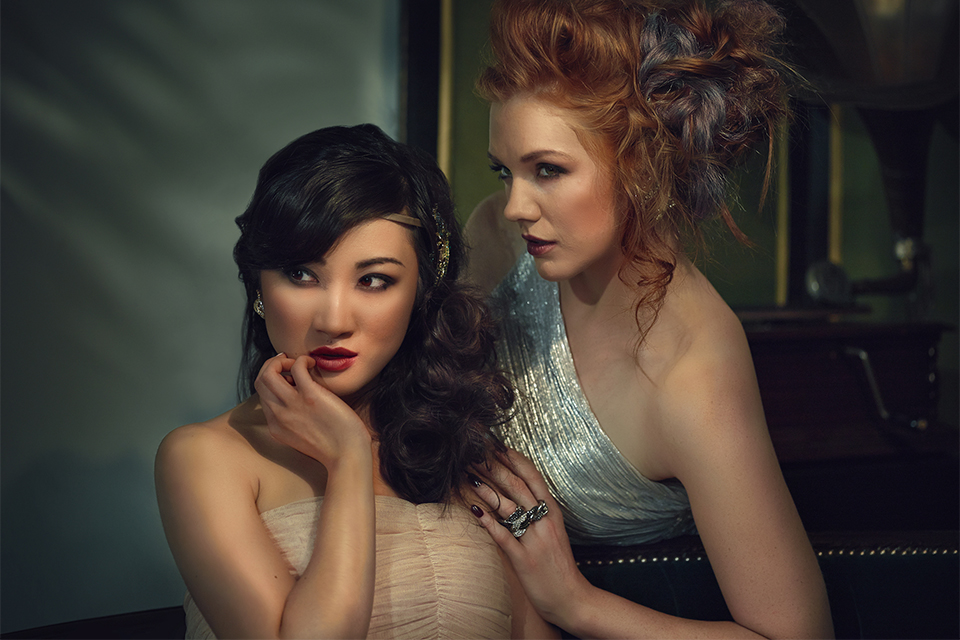 The Behind-The-Scenes Video for the Vintage Hollywood Starlets Photoshoot
The Back Story
This all began as a simple lighting gear review for Fiilex Lights and their Fiilex P360 LED Light (which will be published soon).
While I am accustomed to shooting strobes like Profotos and Paul Buff's Einsteins for my fashion and commercial work, I don't usually get a chance to shoot with high-quality constant lighting.
But a chance encounter with a Mert and Marcus image sparked a conversation between the Fiilex's sales manager Brent Siebenaler and myself in regards to the possibility of replicating that image and lighting it with only the Fiilex P360 LED Lights instead of the Arri Fresnels and Kinoflos constant lighting that Mert and Marcus used. We assessed the lighting scenario and figured that it should be possible, especially since the P360 does have a nice light output and even better, it can be mounted with any Profoto light modifiers.
Because of the scope of this project, I wanted to make sure that not only do we get a great crew, but we also up the production value for the shoot. Luckily, I was able to gather up 12 talented individuals to work with me. Additional, the wonderful folks at FoundRentals.com provided the rented furniture for the shoot.
On top of that, Brent used his connections and was able to secure the mighty Phase One IQ180 medium format camera along with a Digitech (person who runs the computer during a tethered shoot).
It really was one of those dream shoots where everything just came together.
The Team
In the end, we had a crew of 13 highly talented individuals, including myself:
Photographer: Joe Gunawan
Models: Joanne Chiang & Gezzilyn Leon
Hairstylist: Dinah Raphaelle
Makeup Artist: Stacey Hummell
Wardrobe and Set Designer: Samantha Freedman
Fiilex Lighting Specialists: Brent Siebenaler
Phase One Digitech: Morgan Alcado
Assistants: Donato Di Natale, our very own Jules Ebe, and Christian Bugay
Videographers: Gato Salazar and Glenicio Del Toro
The Gear
As for the gear, we had the following:
Phase One IQ180 tethered to a Apple MacBook Pro
Schneider-Kreuznach 55mm LS f/2.8
Phase One 120mm AF Macro f/4.0
12 Fiilex P360 LED Lights
1 Fiilex P200 FlexJet LED Light
12 C-stands
1 Baby roller light stand
15 sandbags
1 Profoto Softlight Reflector beauty dish
An assortment of flags and scrims
And as always, Gaffer's tape (in black and white)
I can't wait to tell you guys more about how we shot these images. It was quite a challenge because we are using constant lighting, which meant that I had to use the Phase One Camera on Sensor+ (combines 4 adjacent pixels together for better low-light ability at the expense of only shooting at 20MP). I'll talk about how that made retouching to be a lot more difficult because of the artifacts that the Sensor+ mode creates.
So stay tuned to for further articles to see how we shot and lit this Vintage Hollywood Starlets photoshoot, as well as what we think about the Fiilex P360 LED Lights.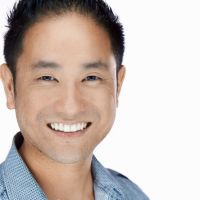 fotosiamo
Joe is a fashion and commercial photographer based in Los Angeles, CA. He blends creativity and edge with a strong style of lighting and emotion in his photographs.