The famed fashion photographers Mert and Marcus recently shot the pop super star Lady Gaga for the front cover of the huge 916-page September issue of Vogue.
The September issue introduces the fall fashion lineup and is arguably Vogue's most important issue of the year. If you haven't had a chance to watch the movie The September Issue, you should take some time to watch it. It's a great insight on what goes on inside the world of high fashion and photography.
Shot in the amazing Milk Studios, Mert and Marcus's photoshoot with the diva pop queen is surprisingly and refreshingly kept simple. There are no 12-light setups here. For the cover shoot, we have one big parabolic umbrella with a Profoto head, camera left, as the key light and a softbox near the floor, camera right, for the dress.
Be sure to watch the rest of the video to see more of the photoshoot. Can you guess how the other scenes are lit?



The original video can be found on Vogue.com.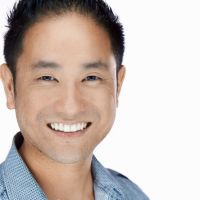 fotosiamo
Joe is a fashion and commercial photographer based in Los Angeles, CA. He blends creativity and edge with a strong style of lighting and emotion in his photographs.