We all know that photography can be expensive, but you don't have to jump directly into the deep end of the gear-acquisition money-pit from the get-go. You can make some great photos as you learn the ropes with minimal equipment.
For these shots, we've used an entry-level, crop sensor camera, a kit lens, and a 5-in-1 reflector. Using the following tips, you can get great food shots with a very modest kit.
FIND THE LIGHT (AND MAKE IT YOUR OWN)
While it's great to have strobes on hand to fully control your light, they can be expensive and take time and practice to understand. While it is highly recommended that any photographer put in the hours to grasp the concepts of BYOL (Bringing Your Own Light,) there is so much you can do with available light and so much to learn about the properties of light from that which is already right there in front of you.
For this shoot, we've used window light and modified it in two separate ways. For both types of modification, we've chosen to backlight the food. Backlighting is a great go-to for many different styles of photography, but it's a lighting technique that the newest photographers tend to neglect.
A quick note on automatic shooting modes versus manual – if you are attempting to use an automatic shooting mode for these techniques, like a camera's "macro" setting, you may find yourself frustrated as your camera senses that the scene could be brighter and tells your pop-up flash to fire. While the camera has the best of intentions, it will hinder your lighting and for this reason, we recommend shooting in manual. If that sounds intimidating, just shoot in live view so you can see exactly what effect each setting has on the image. Bonus: check out this manual cheat sheet for extra help.
LIGHTING SETUP #1 – BACKLIGHT WITH REFLECTOR FILL
For this setup, we've placed the food with the light source, a window, behind it. This leaves the front of the food in shadow, but we want to see more of it so we've bounced the window light that is coming from behind the food back onto it with a silver reflector. The silver reflector bounces brighter light than a white one would, and it has a 'punchier' look that's a bit harsher than a white reflector. This can be great if the food you're shooting has fine details you want to accentuate or a sheen you'd like to enhance.
LIGHTING SETUP #2 – BACKLIGHT WITH SCRIM HELD CLOSE TO FOOD
In the previous set-up, our shiny silver reflector was the tool for the job, but when working with very reflective subjects or food that is plated on a reflective surface, it can help to diffuse the light instead of reflecting directly back onto the subject. Using the diffusion layer found in the center of a 5-in-1 reflector as a scrim between the light and the subject can do just that. This gives a much softer light, and when you bring the scrim in close it will wrap around the subject and give more illumination all around, with soft shadows and reflections.
MAKE IT PRETTY
When it comes to shooting food, styling counts in a major way. Even the most delicious food can look unappetizing if it's not presented well, and as a food photographer, your aim is to make your viewers drool. You want that food to look so delicious that the viewer wants to reach into the screen or pick up the print and take a bite. For this, styling is imperative.
For this shoot, we had a professional chef on set. While that isn't going to be practical in 99% of scenarios, the takeaway is that a little training on plating and styling goes a long, long way toward achieving a professional-looking aesthetic in food photography. Look at professional food photography for ideas of things you can do to make your styling stand out.
Another thing that helps with foods that look their tastiest when they're at their freshest is to use a placeholder to set up the shot. If you start tinkering with light and camera settings once the food is already on set, you run the risk of wasting those freshest moments and losing your dish's appeal while you get your settings dialed in. By using a stand-in for the food as you decide how you want the shot to look and get the appropriate settings ready, you will be able to jump in as soon as the food is plated and grab those first moments while the food is at its best.
GET IN CLOSE
For this, your lens choice is key – but luckily, a basic 18-55mm kit lens is fairly capable at a close distance. Each lens has a minimum focusing distance – the closest you can have the lens to the subject and have it be able to attain focus. You want a lens with a short minimum focusing distance to be able to get right in and make your food look larger-than-life.
A dedicated macro lens will be able to get in the closest – for example, Canon's 100mm f/2.8's Macro lens's minimum focusing distance is one inch. That means you can have your lens one inch from the subject and still focus. In comparison, the 18-55mm kit lens's 9.8" minimum focusing distance feels like a mile away, but it's still totally workable for close-up food shots.
For those of you who are just entering the world of digital photography and are hungry for more educational material, our Photography 101 Premium workshop is a must. And don't forget, you can become a Premium subscriber for unlimited access to all of our workshops, including new releases!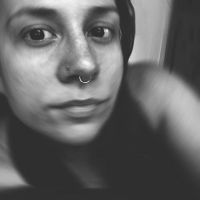 Holly Roa
Seattle based photographer with a side of videography, specializing in work involving animals, but basically a Jill of all trades. Instagram:
@HJRphotos