Connoisseurs of vintage styling and quality construction will be happy to hear that ONA has recently released two new products, with a third scheduled to be released very soon.
Good news for mirrorless shooters who appreciate the finer things in life: the high end camera bag manufacturer released their second bag designed specifically with mirrorless cameras in mind on January 30th, after predicting that mirrorless would gain traction among photographers and confirming their theory with a 2016 survey of photographers. A miniaturized version of their popular Bowry bag, the new Bond Street bag ($129-$219) is as stylish and decadent as one would expect from ONA.
Available in full-grain leather or waxed canvas with leather accents, both options with brass hardware, the Bond Street bag will hold enough to satisfy most shooters for casual excursions – a mirrorless camera with a lens attached or an instant camera like a Leica Sofort or similar (or even some smaller DSLRs,) 1-2 additional lenses and an iPad Mini or Kindle. As a bonus, its compact size lets it double as a camera insert inside a larger bag.
Also just released is the Kyoto wrist strap ($49.) This strap's existence warms my heart a little as someone who doesn't like to see animal products go to waste; it's a clever way to make use of leftover leather pieces that would be tossed otherwise. Constructed of high quality leather scraps left over from the manufacture of ONA bags, it's reinforced for strength and padded for comfort. It's rated to hold six pounds, but has been tested up to ten.
Finally, awaiting its February 7th release, is the tubular Beacon lens case, which is designed to hold up to four lenses, and can also store a small camera with fewer lenses. The case is made of water-resistant, 1050D ballistic nylon with leather accents and brass hardware and has both a handle and a strap.
If you prefer your camera bag to double as a stylish accessory ONA bags are one of the best options out there.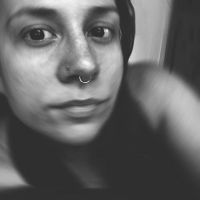 Holly Roa
Seattle based photographer with a side of videography, specializing in work involving animals, but basically a Jill of all trades. Instagram:
@HJRphotos