We greet the world quite literally face first, and how we feel about ourselves can play a significant role in how we interact with the world at large. But, as so many of us are our own worst critics, what we see in ourselves doesn't always represent what others see when they look at us or what they glean from the energy we exude.
For fine art photographer Bella Kotak, a bout with eczema cast all of this firmly into the spotlight as she found herself drained trying to connect with the world when she was uncomfortable with her own appearance. So much so, in fact, that she didn't have enough energy on reserve to create. For an artist, this is an insult to injury, but fortunately, she was able to push through and turn a dismal time into an uplifting project – Beauty In Bloom. 
While she was struggling with her health, Bella heard from many other feminine identifying people about their trials and insecurities, and this inspired her to bring the feelings so many live with to the forefront and highlight the beauty she sees even though her subject feels insecure.
"I decided to reach out to my feminine audience online, sharing that I wanted to photograph them and also share their personal stories. I wanted them to be the inspiration for others that have gone through so much in their lives, showing how it's still possible to be strong and, more than anything, remind them how beautiful they look in the eyes of others."  – Bella Kotak

After receiving more than 100 responses, Bella chose her subjects and photographed them in nature with floral elements as is her 'fairytale' style. Lest the project sound superficial, her subjects' "differences" range from the mental to the physical to coping with life-changing experiences. They highlight that whether on the surface or beneath, so many struggle, so many persevere, and in all there is beauty.
You can read all their stories and see the resulting images on Bella's blog.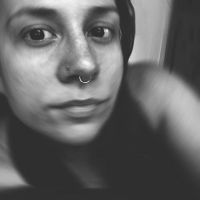 Holly Roa
Seattle based photographer with a side of videography, specializing in work involving animals, but basically a Jill of all trades. Instagram:
@HJRphotos