(The Lightroom video tutorial in this post is just under the introductory text below)
To navigate quickly through Lightroom, it is important to memorize the various interface shortcuts, especially the more basic ones.
In this video, we are going to cover the basic interface shortcuts which will get you where you need to go in Lightroom in a jiffy. While you may not be able to memorize these shortcuts in a single pass, come back and review this video from time to time. Review along with practice, will help you to internalize all of these shortcuts.
As a reference guide, below the video we typed out a list of all of the Lightroom 3 shortcuts that we will be discussing in the video.
Enjoy!
Lightroom 3 Basic Shortcuts and Hotkeys Reference List
(For Apple users, where applicable replace CTRL w/ CMD and ALT w/ OPT)
Basic Keys
Image Movement – Cursor Keys (LEFT, RIGHT, DOWN, UP)
Small Slider Adjustment – Mouse Over + UP or DOWN
Large Slider Adjustment – Mouse Over + SHIFT + UP or Mouse Over + SHIFT + DOWN
Zoom – Left Click, SPACE BAR, or "Z"
Library Module View Mode Controls
Grid View – "G"
Loupe View – "E"
Compare View – "C"
Survey View – "N"
Increase/Decrease Size of Thumbnails – "+" or "-" from Library Module only
Develop Module View Mode Controls
Basic Develop View – "D"
Crop Overlay View/Tool – "R"
Spot Removal View/Tool – "Q"
Graduated Filter View/Tool – "M"
Adjustment Brush View/Tool – "K"
White Balance View/Tool – "W"
Rating System
Flag an Image – "P"
Unflag an Image – "U"
Reject an Image – "X"
Star Ratings – "1" for 1 Star, "2" for 2 Stars, "3" for 3 Stars, "4" for 4 Stars, "5" for 5 Stars, "0" for no stars
Color Labels – "6" for Red, "7" for Yellow, "8" for Green "9" for Blue
Interface Controls
Toolbar Toggle – "T"
Toggle Right/Left Panels – TAB
Toggle All Panels – SHIFT + TAB
Toggle Lights Out Modes – "L"
Toggle Full Screen Views – "F"
Toggle Identity Plate – "F5"
Toggle Film Strip – "F6"
Toggle Left Panel – "F7"
Toggle Right Panel – "F8"
Related Product Offers Recommended by SLR Lounge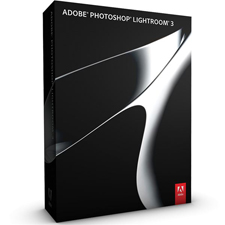 1) Adobe Photoshop Lightroom 3 – As of April 4, 2011 – Among the larger reputable dealers, the lowest price we found for Adobe Photoshop Lightroom 3 is $236.99 (Free Shipping) through Amazon. Click any of these links to take you to the offer.
Click here to purchase Adobe Lightroom 3 from Amazon.com
2) Student and Teacher Editions of Adobe Photoshop Lightroom 3 – For teachers and students, Adobe Photoshop Lightroom 3 is available for $89 through the Adobe Educational Purchasing Site.
Post Production Pye
SLR Lounge Senior Editor
Partner ofLin and Jirsa Photography